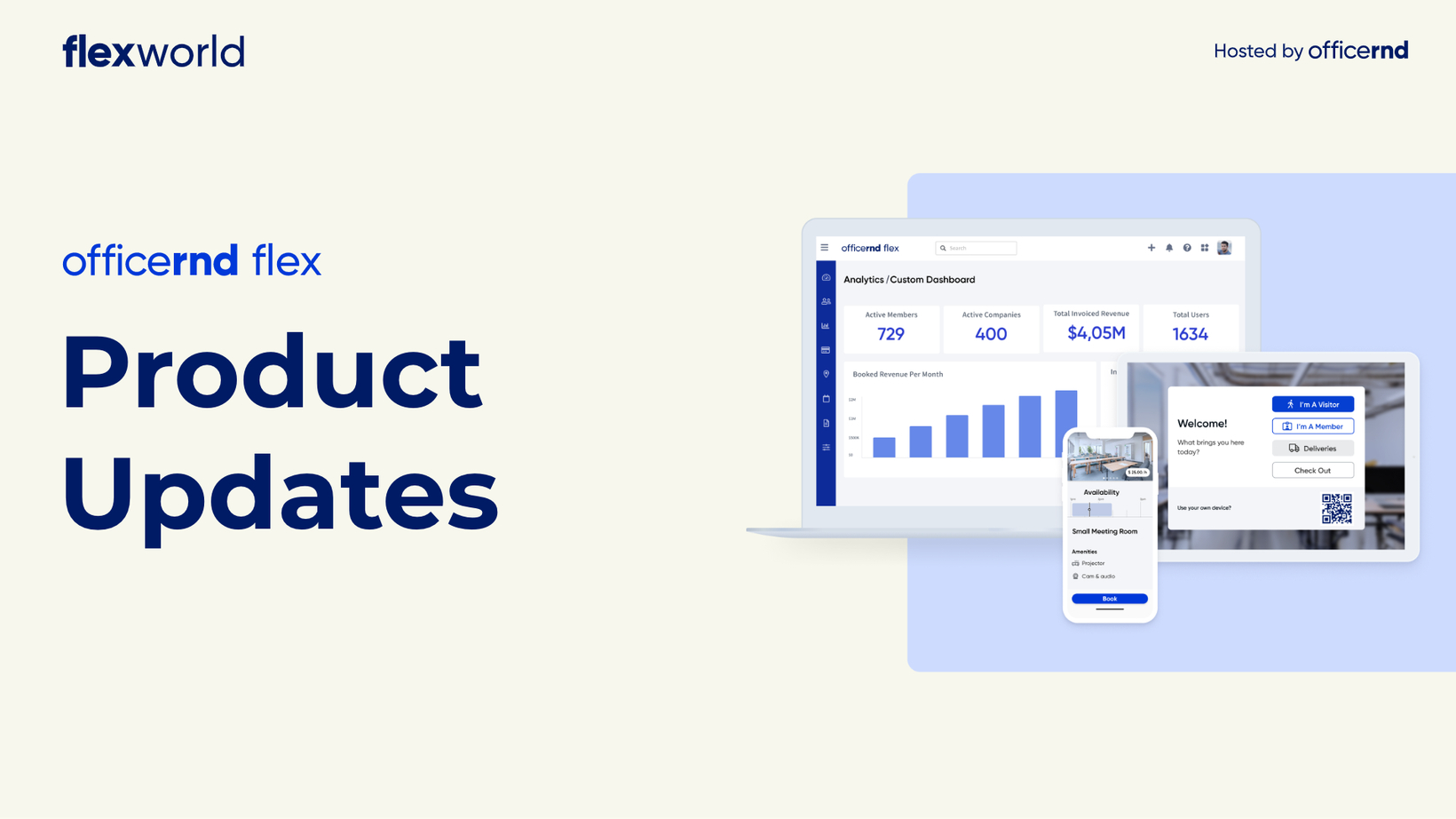 DATE:

AUTHOR:

Michael Everts | Flex Product Marketing
FlexWorld 2022: OfficeRnD Flex Product Recap 🎉
DATE:
AUTHOR: Michael Everts | Flex Product Marketing
Thank you to everyone who was able to attend our annual FlexWorld conference both digitally and physically this year in London! We had a wonderful time hosting operators, landlords, technology vendors, and more to discuss the future of flex and hybrid work.
During our OfficeRnD Flex product presentation we discussed recent product updates, new feature announcements, and took a look at what the team is building next! You can take a look at the video recording below if you weren't able to catch it live.
Integrated Coworking and Hybrid work experience
Last year OfficeRnD started developing an additional product that was focused on solving the office needs of employees working in a Hybrid environment. We are excited for the oportunity to connect OfficeRnD Flex and OfficeRnD Hybrid together to provide better experiences for members, employees, and operators.
The team has just started working on a way to give your members access to hybrid tools to streamline their return to office within your coworking spaces. You can read more about this in our announcement blog post here.
Get in touch with our support or your customer success representative if you are interested in join the Beta of OfficeRnD Flex+Hybrid!
FlexWorld 2022 Product Updates
We are also excited to announce a few new features that will be rolling out to customers in the coming days.


Mobile App Localization: native support for 28 additional languages in both the iOS and Android Member mobile apps.
Custom Dashboards: we are making custom dashboard available to everybody! Customize your space reports and view data in ways that you find relevant.
Rolling Contracts: rolling contracts allow operators to send contracts to clients that remain active beyond their end date until terminated or renewed.

Below is a graphic that gives a more visual look at all the updates we have released for OfficeRnD Flex the past year!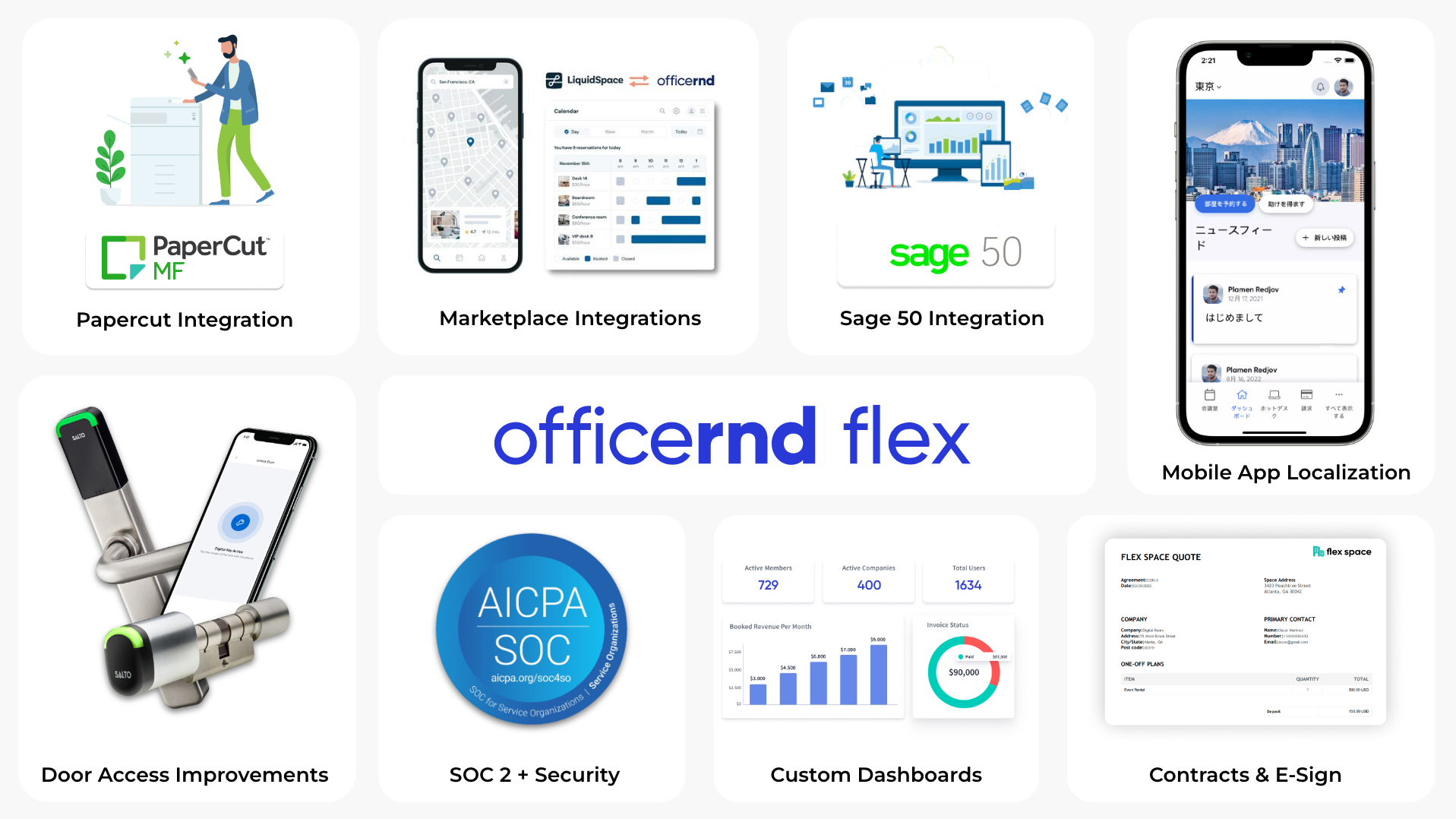 Retrospective: Q1-Q3 of 2022
As we move through September and into Q4, we wanted to reflect back on the features and upgrades we've shipped so far in 2022. The areas where we focused our attention and resources were largely fueled by the feedback we received from you–our customers and stakeholders. Thank you, for your interest, engagement, and ideas!
Below is a highlight reel by quarter. Take a look and let us know which of the releases below helped your company better engage with your members and drive value for your business!
---
Q1'22
---
Q2'22
---
Q3'22
---
The remainder of this year should be just as exciting with new features and capabilities released from team OfficeRnD.
We'd love to hear from you, and welcome your feedback!
Let us know what you think and feel about what we've delivered so far this year. And let us know what features or updates we can build that will help your Flex space succeed!