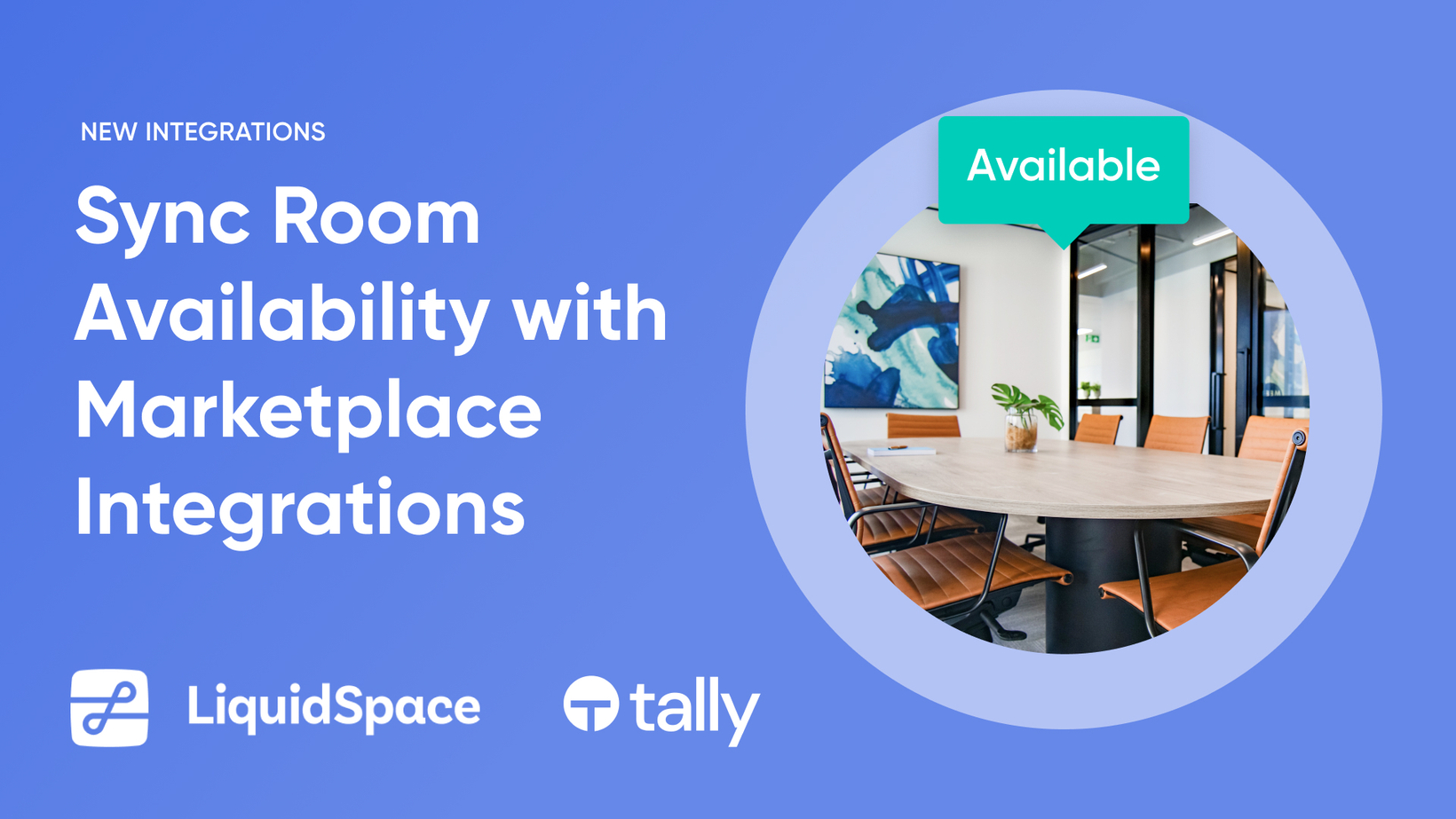 DATE:

AUTHOR:

The OfficeRnD Team
Sync Room Availability with Marketplace Integrations 🔄
DATE:
AUTHOR: The OfficeRnD Team
Marketplaces allow space operators to list bookable resources so that they can be found more easily by customers searching for office space online. We have heard that manually adding and updating resources within these Marketplaces can be a time-consuming process and we are working to make it as easy as possible to list and sync your unused spaces.
We have just launched a new section to the Integration page called Marketplaces that allows you to more easily connect with leading providers such as LiquidSpace and Tally Market. This is just the start of our work to connect with leading aggregators, and we plan to add more marketplace options in the future!

Sync Rooms and Resources More Easily
Our partnership with LiquidSpace and Talley Market allows flex space operators and landlords to directly expose bookable resources to users when they're looking for a place to work.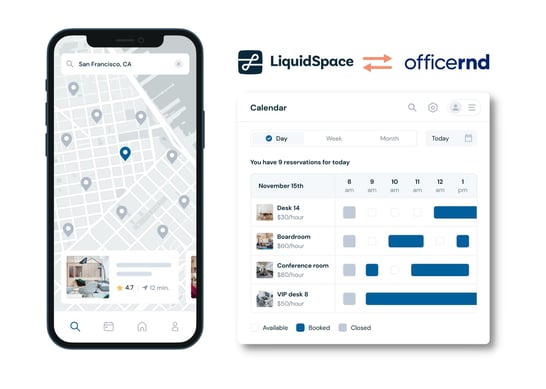 Once integrated, your workspaces will be visible to customers searching the marketplace. They can book and pay for workspaces instantly and those reservations will immediately sync to your OfficeRnD calendar so you're ready to greet them when they arrive.

And to make the experience simple for operators – the integrations can be set up in under 10 minutes with no technical expertise needed. We have a mission to shape the bright future of work and we'll continue doing that by providing advanced products and building new partnerships with leading aggregators!
As always, we'd love your feedback!
We greatly value your input. Let us know what you think about these new Marketplace integrations!
That's it for now! Until our next update, thank you, and have an outstanding day.