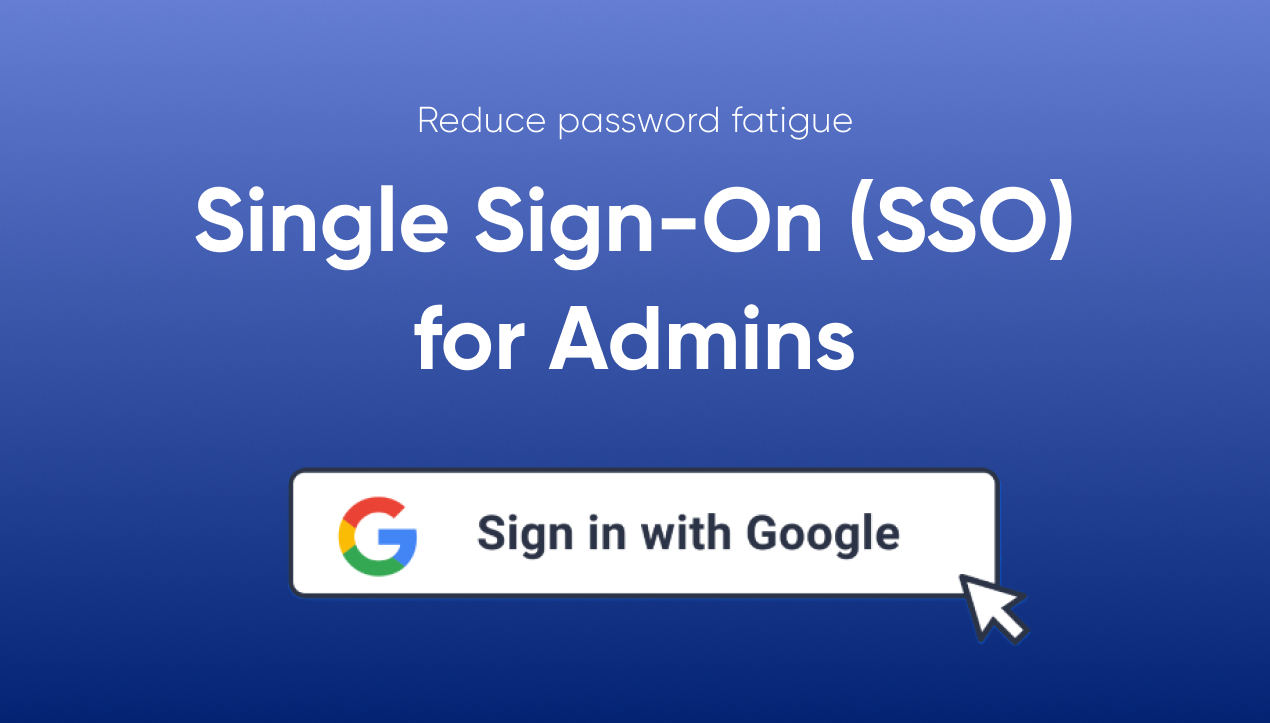 DATE:

AUTHOR:

The OfficeRnD Team
New: Single Sign-On (SSO) for Admins 🔐
DATE:
AUTHOR: The OfficeRnD Team
No one likes having to deal with lots of passwords and accounts, even if you're using a password manager.
That's why we're happy to share that it's now possible to set up SSO for your admin team as a login method. Once enabled, employees can log into the admin portal using the credentials you've provided them with.
Using Single Sign-On
When SSO has been enabled for admins, employees will have another option on their login screen that says "Sign in with SSO". Once they click this button they will be directed to an external authentication page where they can log in using their company credentials. We've used Google as an example below.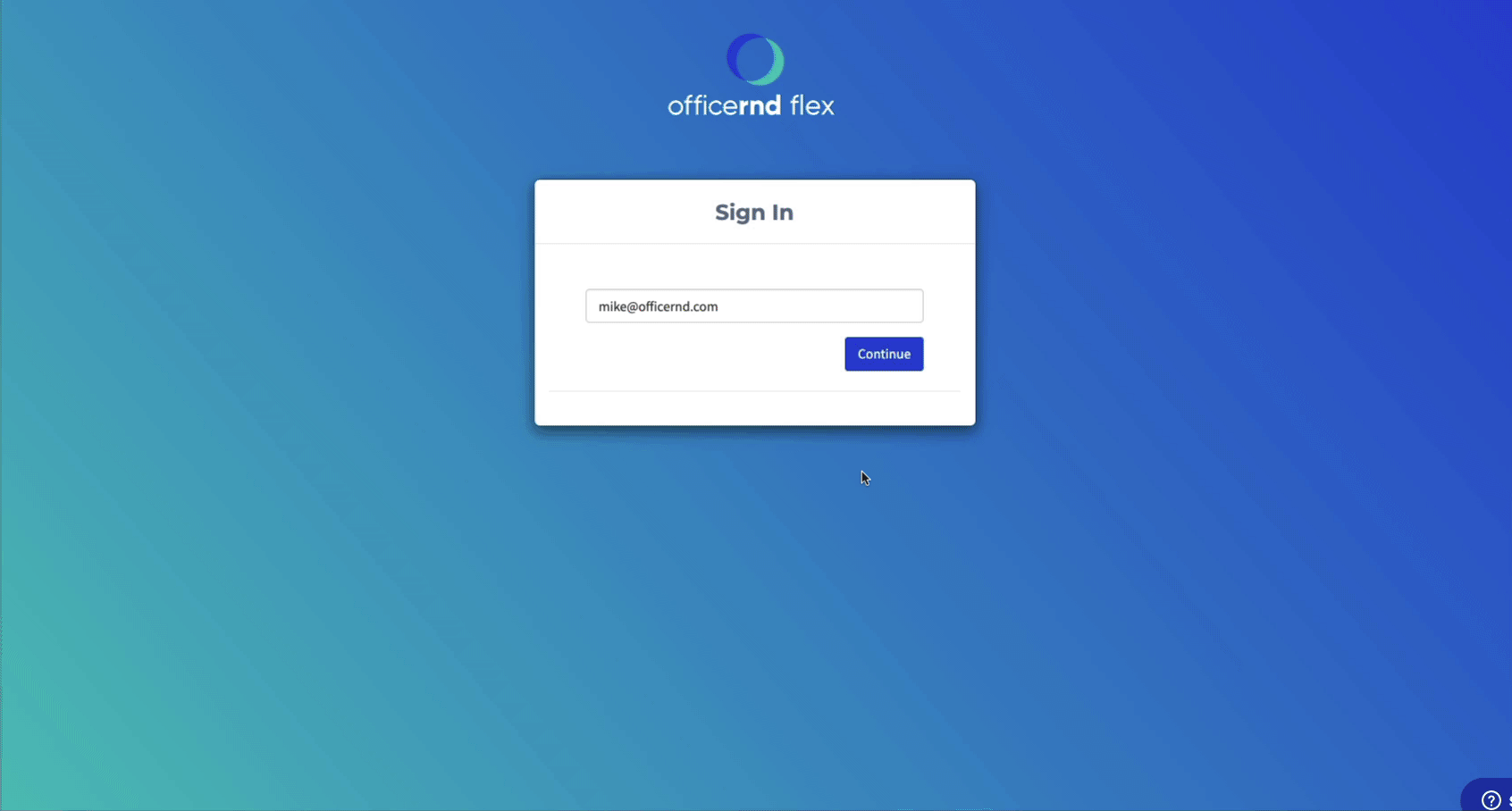 Once SSO has been activated, you also have the ability to "Enforce SSO for All Admins". This forces the admins of your organization to log in using their company credentials:
(If SSO is activated but NOT enforced) Admins can use both OfficeRnD login and SSO to login

(If SSO is activated AND enforced) Admins can only use SSO to login
We feel these options should give admins greater control over how their team can log into the portal securely.
Configuring Admin SSO for your Organization
To configure Admin SSO for your organization, head to "Integrations" and click on "Admin SSO Authentication" from the "Authentications" section. You can read a detailed help article here that covers setting up SSO at your organization.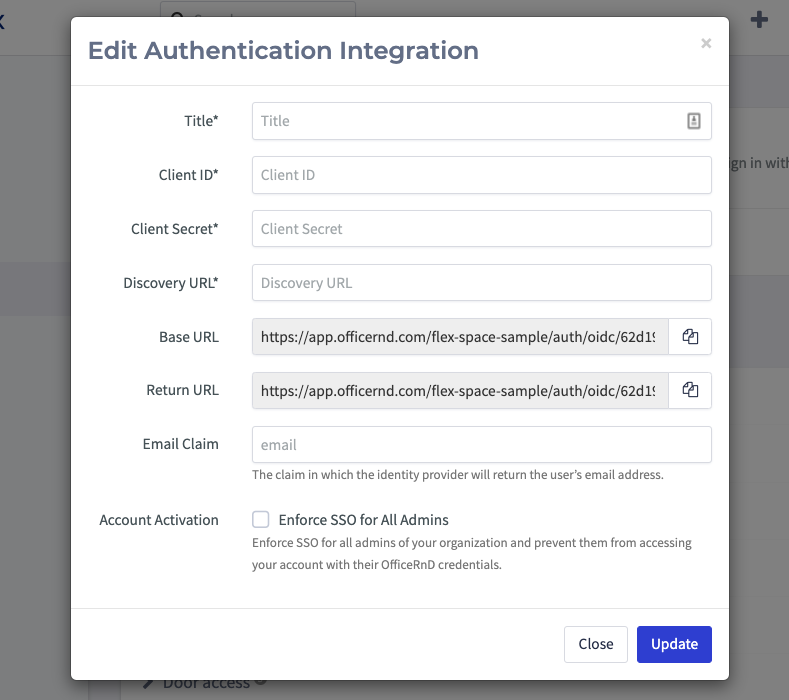 As always, we'd love your feedback!
Have some feedback? Have an idea for something you'd like to see us working on? Drop us a line using the feedback submission form on our Flex Updates page!
We also just announced our FlexWorld 2022 conference this September giving you the opportunity to come and meet us in London, or join virtually from your desk! Hear from real estate leaders and expert operators on the changing dynamics of the workplace and learn more about the cross-section between flexible and hybrid work. You can sign up for more info here!
Thanks for reading, and have an amazing week!