DATE:

AUTHOR:

The OfficeRnD Team
New: Geolocation Accuracy for Spaces
DATE:
AUTHOR: The OfficeRnD Team
As the world becomes increasingly digitized, the ability to utilize location data is becoming more and more important. Geolocation accuracy is essential for a wide range of use-cases, from navigation to location services. That's why we're excited to announce that we are improving geolocation accuracy in OfficeRnD! This will help with location-based space reporting and will help provide your members a more accurate location when they are searching for your space.
In the future, improved geolocation accuracy will help us auto-detect your location's timezone and automatically adjust this setting for meeting rooms. We have big plans for utilizing Geolocation across flex spaces and we are just getting started!
Update Your Address with Geolocation Accuracy
Geolocation accuracy is live for all organizations today! To set this up at your location navigate to the Spaces section.
Select your location then click on "Address"

Search for your address in the Google places search bar. A list of physical locations will pop up that you can select from. This is the address that will be displayed to your members in the member portal.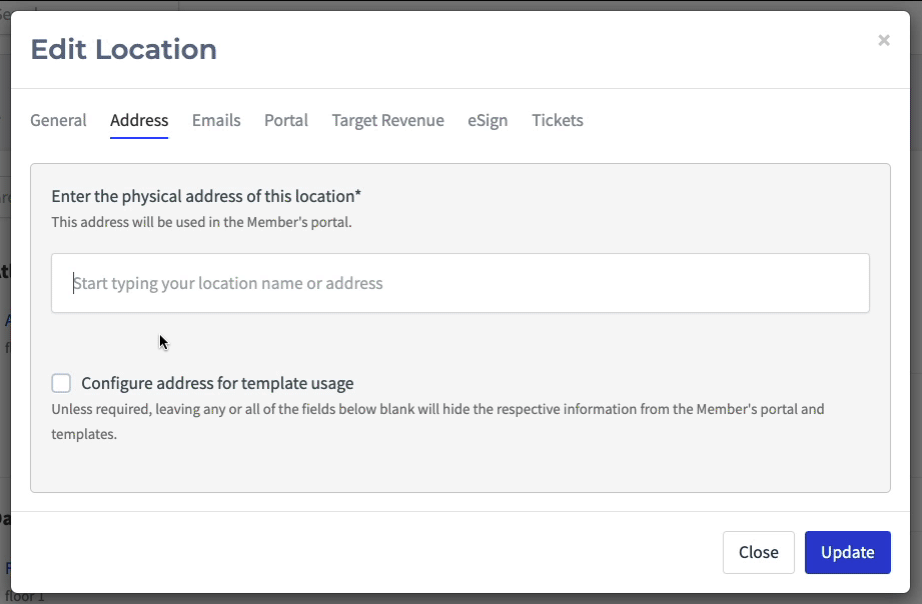 If your address was added to OfficeRnD before this update you can easily update your physical address through the Google places bar to enable additional geolocation features in the future. If you need help with this process you can always contact us at support@officernd.com.
Add Your Address Manually
If the Google places search bar does not find your exact address you will be able to adjust your address manually for template usage and on the members portal. To do this, click on Configure address for template usage to adjust your display address which will show up for members in the portal instead of your physical address.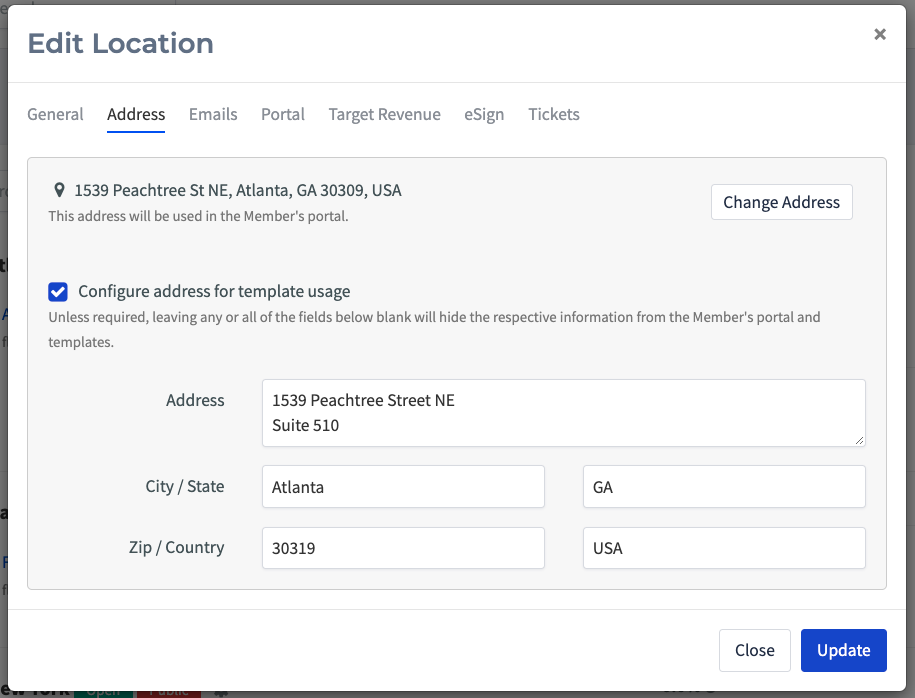 Physical address - location selected through the Google places search box
Display address - the manually input address fields under the Google places search box
As always, we'd love to hear your feedback!
What's going well? What's not? Let us know what you think! Leave feedback on our dedicated Flex Updates Page and let us know how we can further improve your OfficeRnD experience.