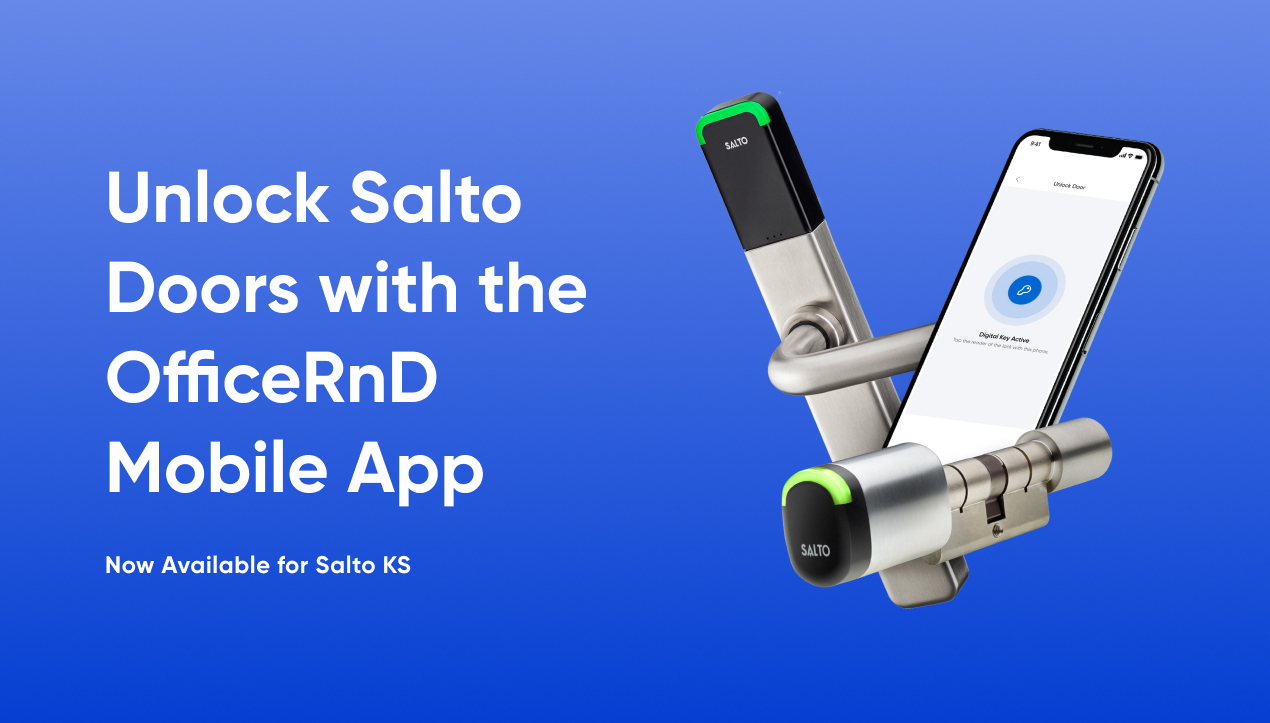 DATE:

AUTHOR:

The OfficeRnD Team
Integrations
Member Apps
Mobile app
Unlock Salto Doors with the OfficeRnD Branded Mobile App
DATE:
AUTHOR: The OfficeRnD Team
We're excited to share that Member Mobile Access is out of beta and now widely available for operators using Salto KS door access! Member Mobile Access puts space keys directly inside the OfficeRnD Mobile App to streamline door access for members and simplify the onboarding process for your staff.
Use the OfficeRnD Mobile App to Unlock Salto KS Doors 📱🔓🚪
Operators can check out our How to Enable Salto KS Mobile Access help article to get this functionality enabled on their account.
After Member Mobile Access is enabled and your Branded app is updated members will be prompted to authenticate their Salto KS digital key when they first login to the mobile app. Once the digital key has been authenticated they can tap the key icon within the OfficeRnD mobile app and put their phone near the door reader. The phone will sync with the Salto KS reader and unlock the door to the space as needed.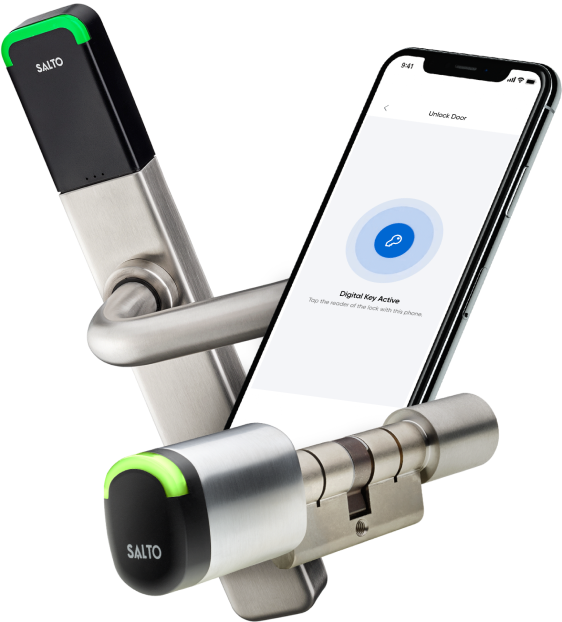 It's as simple as that - multiple apps are not required anymore to unlock doors at your space! We have also created a support article for your members that describes the Salto and OfficeRnD door unlock process in more detail. You can check that out here.
Provide the Ultimate Access Experience with Branded Apps
Mobile Member Access is available for operators using the Branded Apps add-on along with Salto KS door access. The Branded Apps add-on allows you to deliver a white-labeled mobile app with push notifications and customize your member portal even further. If you're not using Branded Apps and are interested in the Mobile Access functionality, send us a message at sales@officernd.com and we can help you get started.
Start Using Member Mobile Access Today
We are excited for the launch of this much anticipated feature and plan to support this functionality with other door access partners in the future. If your space is using Salto KS for door access contact us at support@officernd.com to get started unlocking your doors with the OfficeRnD Mobile App. If you're not using OfficeRnD already, sign up for a free 30-day OfficeRnD trial and try out our platform today!
Comments? Questions? Concerns? Click the Leave Feedback button on the left and let us know what you think about Member Mobile Access! 📱🔓🚪