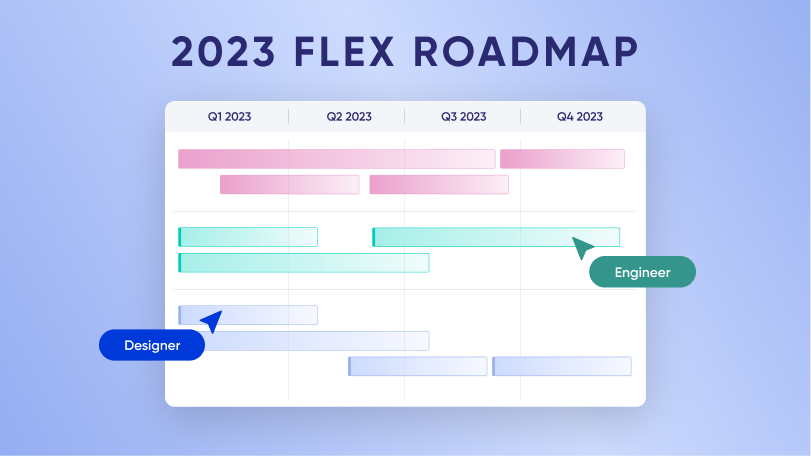 DATE:

AUTHOR:

Miro Miroslavov | CEO
OfficeRnD Flex 2023 Roadmap
DATE:
AUTHOR: Miro Miroslavov | CEO
As we look ahead to 2023, the team at OfficeRnD is focused on delivering new features and capabilities to help operators, landlords, members, and tenants take full advantage of the workplace. Our roadmap for the year includes many updates to our core platform, as well as the introduction of several new tools and integrations.

We're thrilled to be supporting our customers in this exciting flex movement! Every single one of our updates is based on a lot of discussion and data, as well as feedback from the entire OfficeRnD community. Remember - you can always find our up to date plans on the Flex Updates Roadmap. Let's take a deeper look at some of our upcoming features this year!
New and Improved Sales Tools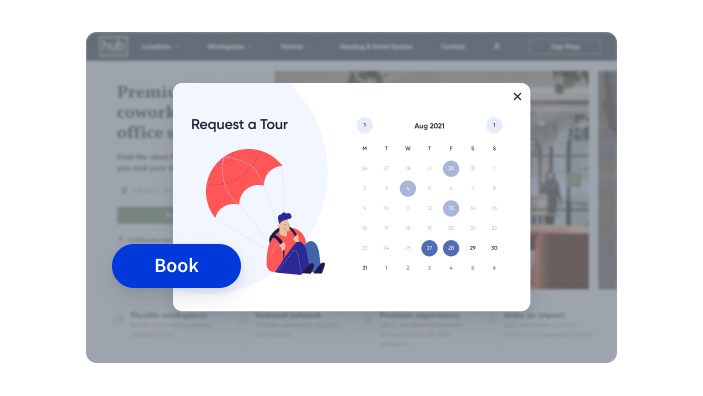 Tours are one of the most important factors in growing your coworking space, and this year we're putting extra effort into enhancing the system's tour and sales capabilities.
By building brand-new tour booking functionality, we hope to assist operators in optimizing their lead capture process. Operators will be able to give leads the ability to sign up for a tour on specific dates and times through the public signup page or can embed a tour form on their marketing website. All of these leads will flow freely into OfficeRnD and sync with our internal sales CRMs or any external integration connected.
The team also plans to allow operators to follow up after these tours with sales Proposals. Proposals will help operators convey details about the offer, information about the location, and how your space stands out. Once signed, proposal information will be transferred into a Contract and stored in the system so you don't have to type in the details twice.
Members Portal Visual Refresh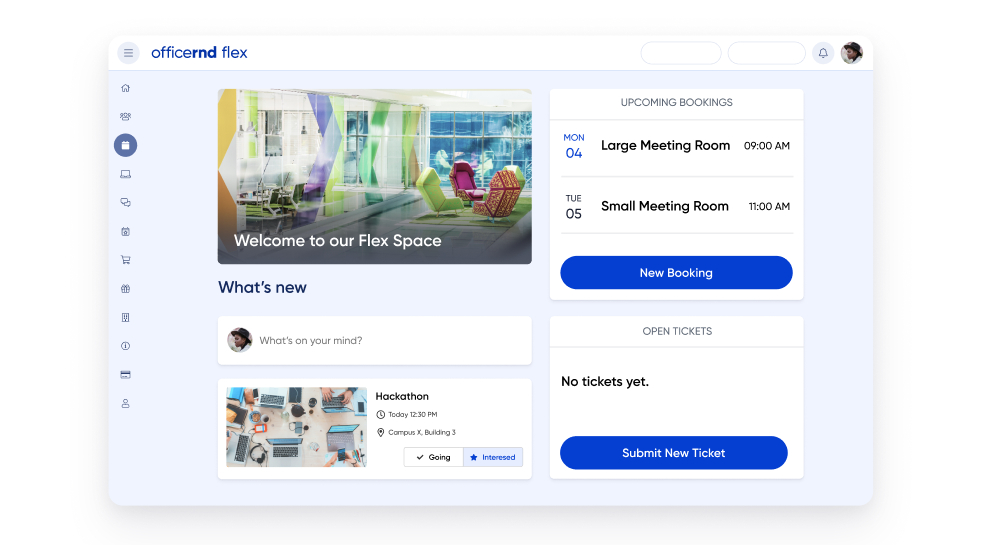 The Members Portal is a reflection of your digital brand, and we want to make sure the experience continues to look and feel modern. This year we will greatly improve the visuals of the Members Portal across the home dashboard and many of core the modules.
With this update, members will experience a cleaner and easier-to-use experience on the web and we can't wait for you to see the full rollout!
Enhancing the Admin Experience
The team is working hard to improve and polish the Admin side of the platform to give operators easier access to the tools they need and improve loading speeds.
An updated Admin Home Dashboard will be a key area of focus throughout the year and will provide operators with easier access to important modules in our system, increase the visibility of release notes, and surface useful links that will help users make the most of OfficeRnD.
We also have plans to make navigation between the Admin and Member Apps easier so that operators can more quickly switch back and forth within the platform.
Upgrades to Wifi Integrations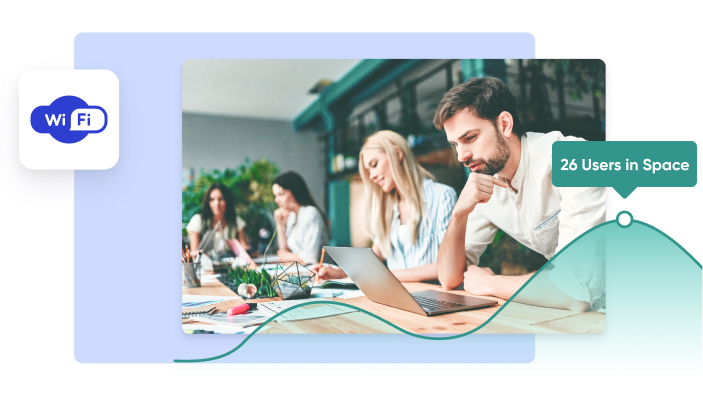 This year we will make our Wifi integrations more functional, easier to use, and provide more detailed and visually appealing stats for operators. We plan to improve the integration between OfficeRnD and IronWiFi to support:
Location-specific check-in and check-out

WPA2 Enterprise authentication

VLAN tags
There are also plans to integrate with more Wifi vendors later this year to give operators better connectivity options. Stay tuned!
eCommerce Improvements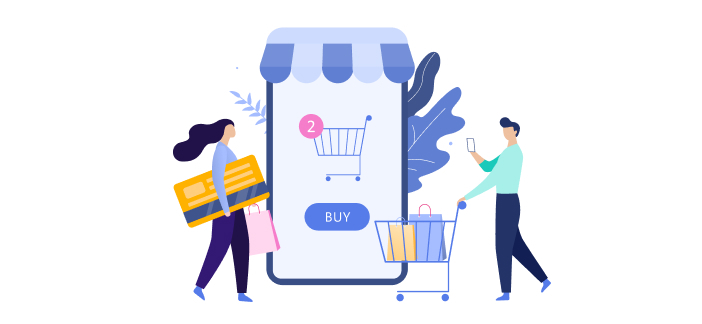 The team is excited to introduce a new look and feel for all of our public flows! We plan to further streamline the member signup experience so that you can better integrate it onto your marketing website. We'll also make sure that all of our online checkout tools will provide the necessary information, so you can properly track the success of your marketing campaigns.
Another e-commerce feature we are excited to introduce is the ability to use discount codes for membership signups so that operators can more easily run special promotions. With these e-commerce upgrades, we want to simplify the online checkout experience and assist in automating more purchases!
Connecting Hybrid and Flex
Last year OfficeRnD started working on an additional product focused on solving the needs of the hybrid workforce. Since the launch of OfficeRnD Hybrid, we have helped hundreds of companies safely and efficiently return to the office in a post covid environment.
We are working this year to better connect hybrid to flex. We have seen employee needs emerge in real-time and have been having conversations with operators about how they want to see this functionality further built-out. Keep an eye out for more updates on this connection!
Upgrades to Day Passes
We have plans to extend Day Pass functionality this year by introducing:
Location-specific Day Passes: configure day passes whose usage will be limited to predefined locations

Personal Day Passes: specify if certain day passes are shared among all members of the same company or can be used only by a particular member they are assigned to

Day Pass Validity Period: define what is the validity period of day passes in months

Day Passes Grid in profiles: more easily track day pass usage in the Member portal
We believe these Day Pass improvements will offer greater flexibility and allow operators to offer membership plans that better support hybrid work.
Launching the App Marketplace
OfficeRnD is the Flex workplace platform that powers and connects with property technologies to better automate workplace experiences for members and operators.
This year we will fully launch our App Marketplace and better connect operators with hundreds of apps, integrations, and developers across the industry. The App Marketplace will give operators additional workplace automation opportunities by allowing external developers to more easily contribute to our platform ecosystem.
While OfficeRnD Flex already has extensive developer API capabilities, we plan to take it even further this year. We will open more endpoints for our API's allowing operators to build even better custom applications. With all of these improvements, our goal is to make OfficeRnD to most extensible coworking platform by a huge margin.
Analytics and Reporting Updates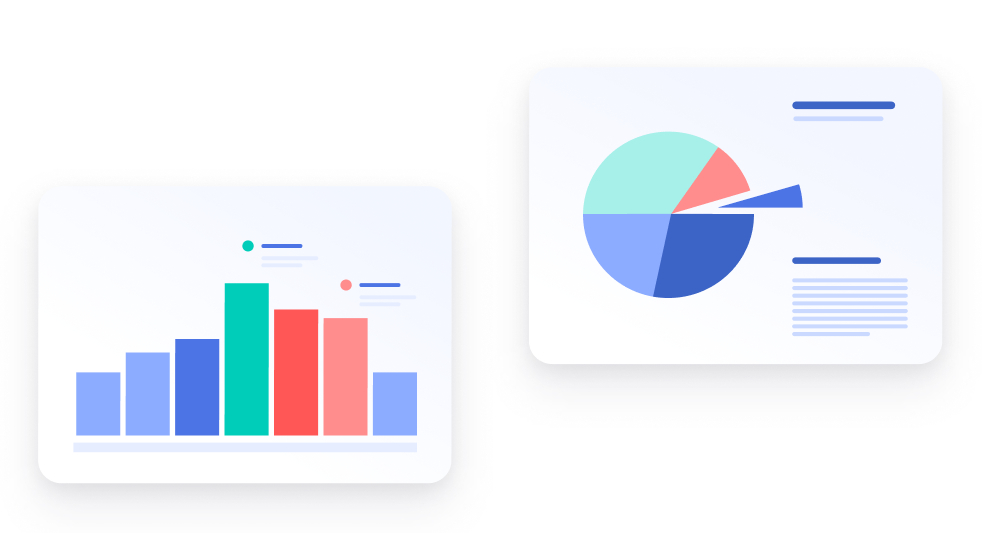 Throughout the year we will continue to improve and update our existing analytics reports, with a focus on all key reporting areas - Revenue, Finance, Bookings and Credits, and many more. We'll also invest effort in further improving our Custom Dashboards functionality, so we can enable each user to access data in the way that's most convenient for them.
Another major milestone for us is to integrate the FlexIndex directly in the Admin, so operators can compare how they perform against industry or geographically established benchmarks (i.e. to other locations nearby).
And finally, the team has also started looking at enabling a workplace AI within the platform, which will help operators detect trends and make suggestions on how to optimize their space. Stay tuned for updates on Analytics and workplace reporting!
A few features requested by you
The team is constantly listening to, recording, and acting upon customer feedback. We do this through regular voice of the customer meetings, support requests, customer calls, and receiving feedback from platforms like this.
While we are dedicating time to the key areas of improvement mentioned above, we also planned to tackle many additional improvements that have been highlighted and requested by you! Some of these features include:
Business Hours Bookings: allows operators to easily control when members and non-members are able to book resources in the space

Major Stripe Improvements: simplifying the refund process with Stripe and enabling instant ACH/DD verification in supported regions.

Dynamic Pricing: changing resource pricing based on customer demand

Member Email Tracking: showing a clear thread of emails that Members have received from the system

Performance Improvements: we are opening new data centers around the world to improve performance and loading speeds
We are just getting started!
Flex is the future of work and we have many exciting platform improvements planned for 2023! As always, we welcome any thoughts, questions, concerns, or feedback you may have about our roadmap!
This is just a preview of the plans we have for this year. Expect additional updates and announcements as the year goes on. We couldn't be more excited to bring further feature enhancements to flex operators around the globe and continue our efforts to make coworking the way of working!
---
If you are reading this update on our website, don't forget to subscribe and stay tuned for all upcoming product updates
👇🏼

If you are reading this via e-mail, you are an admin within your organization or an already subscribed user. In that case - you can click below and customize your subscription for the topics that matter most to you👇🏼
Or you can unsubscribe and get all notifications only in the Admin Portal.