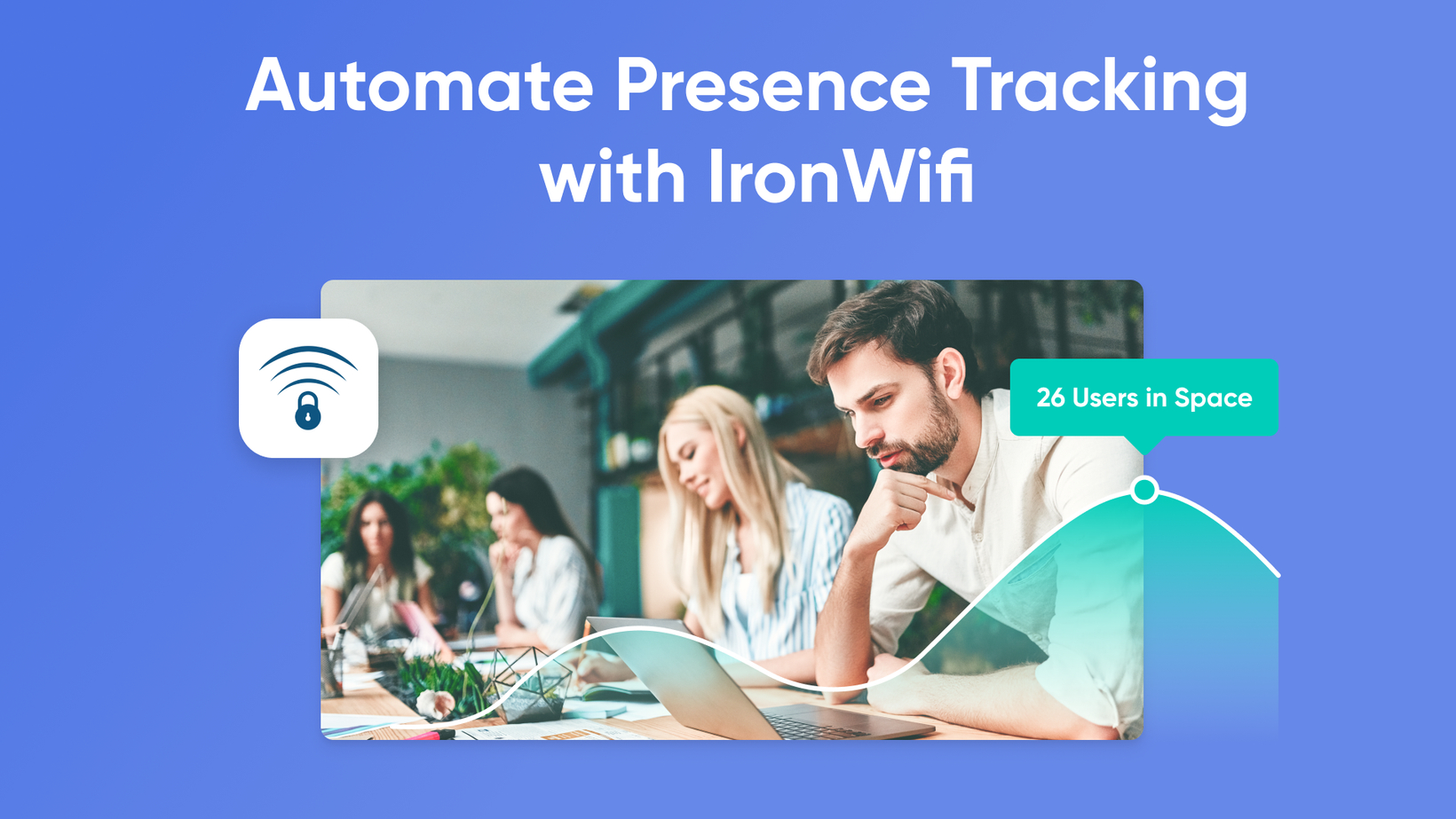 DATE:

AUTHOR:

The OfficeRnD Team

RELATED ROADMAP ITEMS:
Admin Portal
Integrations
Automate per-location presence tracking with IronWifi
DATE:
AUTHOR: The OfficeRnD Team
We are thrilled to announce an enhanced integration between OfficeRnD Flex and IronWifi that will allow operators to track member check-ins across locations easier!
IronWiFi provides a cloud-based platform that helps operators manage and secure their Wi-Fi networks. The platform is compatible with dozens of Wifi vendors including Cisco Meraki, Ubiquiti Networks, Ruckus, and Aruba.
With IronWiFi, coworking spaces can easily set up, monitor, and control their Wi-Fi networks from a centralized dashboard. Operators can create customized member Wi-Fi login pages and enforce security protocols to protect the network. For information on configuring IronWifi at your space you can check out our help article here.
Location-specific Check-ins
Operators may now more easily track members between locations using IronWifi. Location-specific check-ins provide a way for operators to enable per-location presence tracking that utilizes the IronWiFi integration.
To enable this functionality, operators need to go to the Location tab of the IronWifi integration settings and map each of their OfficeRnD locations to all the IronWifi access points associated with the respective location.

Once the mapping is done, members will be checked into the location associated with the access point they connect to. If the mapping is not done or some locations do not have access points associated with them, members will be checked in against their home location.
Check-in & Check-out Latency
Check-in & Check-out latency is a new feature that allows operators to define the amount of time a member should be connected or disconnected from the Wi-Fi Network before check-in or a check-out is registered. The settings could be useful if operators don't want to charge day passes for customers who are passing by just to pick up something or do not spend more than 30 min in the building.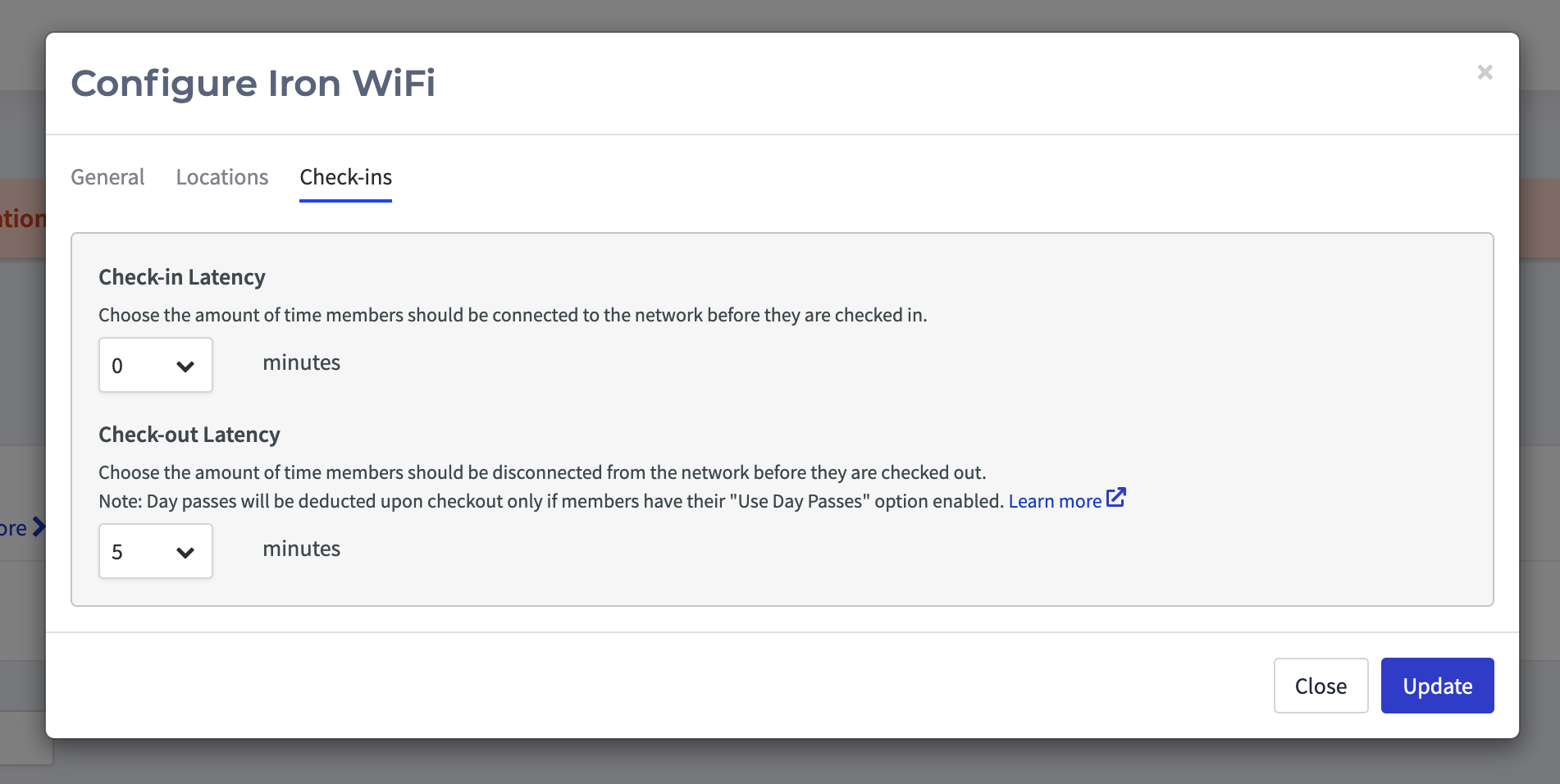 But we're not stopping here...
This is just the first step of our planned improvements to IronWifi this year. In the near future you'll be able to assign VLAN tags to members and companies, creating a more secure connection for all of your users. This will also allow operators to set dedicated bandwidth limits on internet usage and potentially provide different wifi speeds to certain customers.
By leveraging the power of IronWifi's advanced security features, you'll be able to ensure that only authorized users are able to access your network, and that your sensitive data is always protected.
Have questions or thoughts about the IronWifi integration improvements? As always, leave us feedback on this announcement, or reach out to us via email at support@officernd.com