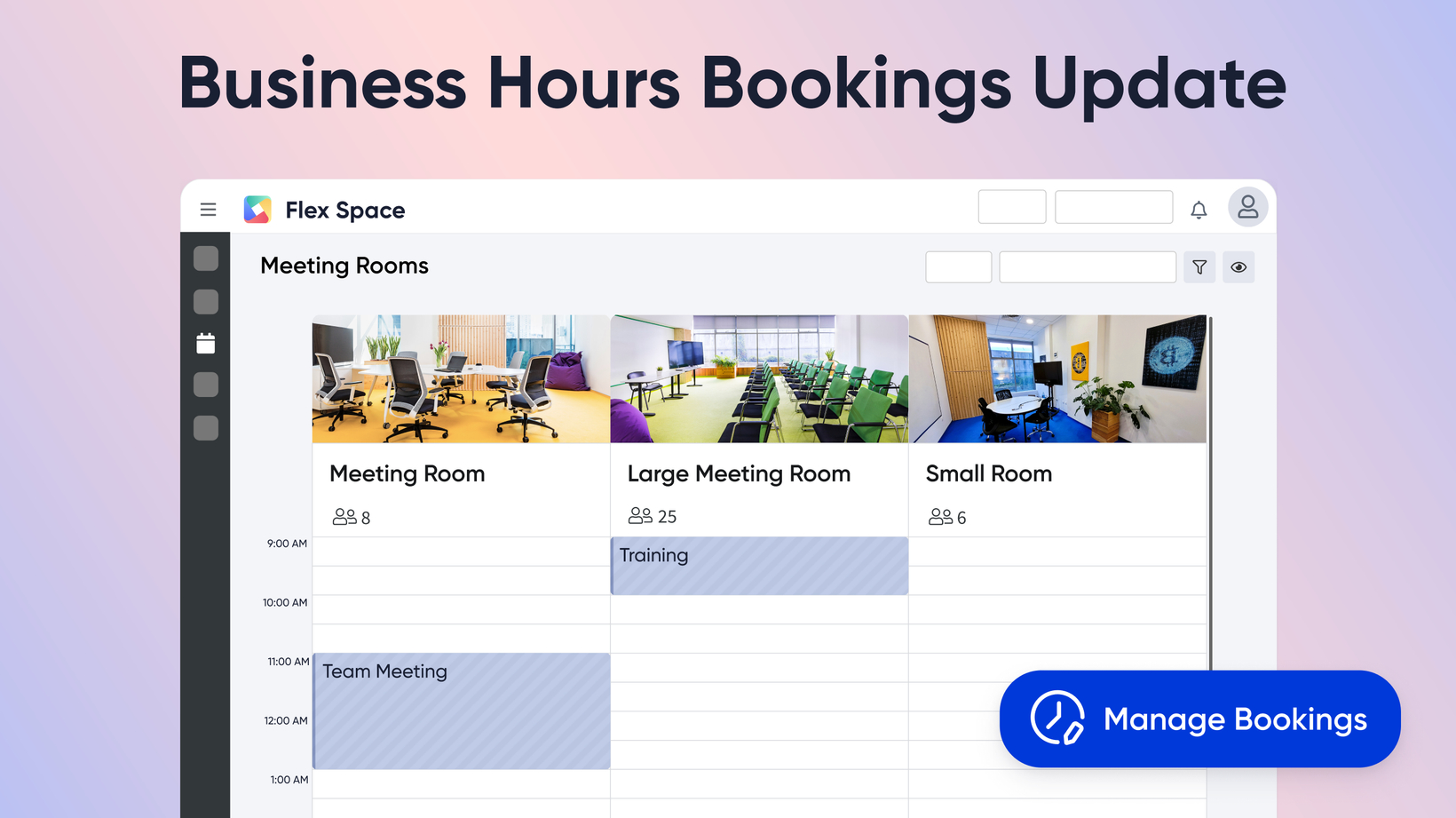 DATE:

AUTHOR:

The OfficeRnD Team

RELATED ROADMAP ITEMS:
Admin Portal
Booking
Member Apps
Restrict Outside Business Hours Bookings 📆
DATE:
AUTHOR: The OfficeRnD Team
We are pleased to announce major improvements to Business Hours Bookings! This update allows operators to restrict outside business hours bookings, locking off after hours rooms for non-members, but still allowing members to book. This additional flexibility will give operators even more control in how they interact with their guests and allow them to custom tailor booking experiences based on the customer!
Check out our help article here or take a look at how to configure Business Hours Bookings settings in the video below:
Allow active members to book resources 24/7 , but prevent non-members from booking outside of business hours
To manage Business Hours Bookings in the Admin portal go to: Settings > Platform > Calendar & Bookings
The most common use case we believe operators will have for this feature is shown in the screenshot below.

This setting would configure the system so that Active Members could book a room at your space anytime.
Non-Members (public users) would only be able to book rooms on the Public Calendar during business hours. This prevents situations where non-members would book a meeting time after hours and staff would have to cancel the meeting because there is no-one at the office to host them.
The updated Business Hours Bookings settings puts full booking control in the hands of operators!
We'd love to get your feedback!
Let us know what you think about what we're working on! Do you plan to implement Business Hours Bookings? Have an idea for something we should build? Drop us a line using the feedback submission form just to the left.
Thanks for reading, and happy coworking!