DATE:

AUTHOR:

Martin Kanovski | Product Manager
DATE:
AUTHOR: Martin Kanovski | Product Manager
Our late-May release is mainly focused on fixing known issues, bugs, stability, and performance. Alongside this, we have released a couple of new features and improvements to existing ones.
— TL;DR —
We released:
Invoice Template: Summary by Account
We improved:
Stripe Integration improvements

The Resources Report improvements

Custom Pages in the Members Portal
We Fixed:
More than 15 bugs which are never coming back now
——
Invoice Template: Summary by Account
Many organizations need to modify their Invoice template so they can group line items by account. Also, a way to show totals by account which helps to make long invoices more readable.
With this feature, we are making both possible. What you need to do to use this new option is to edit your Invoice template to accommodate this. Of course, as always, our support team is here for you to help you do that. We also have a help article which will guide you how you can set up this if needed in your organization – you can read it here.
Stripe Integration Improvements
We improved the way you connect your Stripe account when activating the integration. Now, this happens only with you inputting your credentials, which is easier and faster than before.
We also improved the security of this integration moving to the latest Stripe requirements.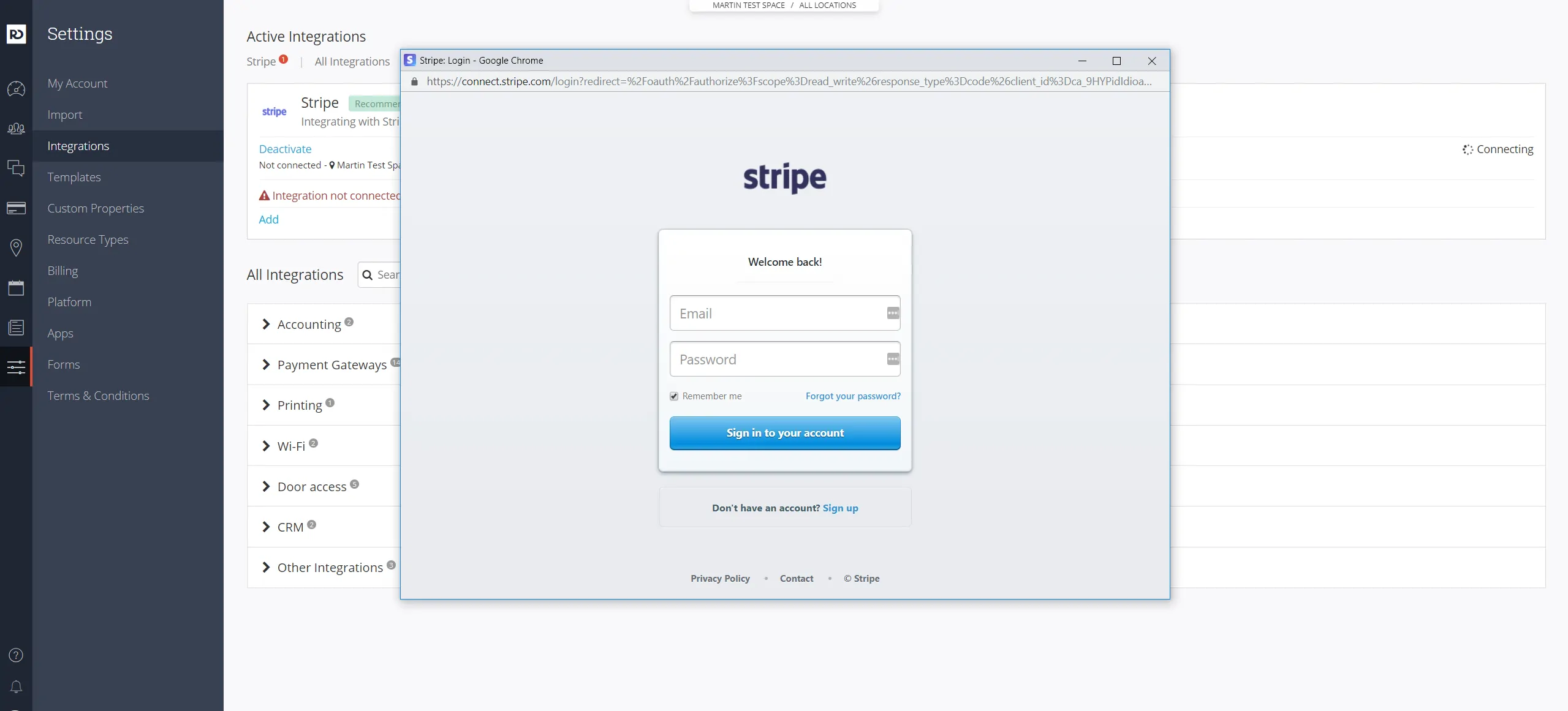 Following is the list with all changes and updates included in this release of OfficeRnD:
NEW
Invoice Template: Summary by Account
IMPROVED
Stripe Integration Improvements

The Resources Report

Custom Pages in the Members Portal
FIXES
An edit button was wrongly available for terminated contracts

The memberships/bookings export wasn't respecting the checkbox selections made

Changing the company for a booking accounted with coins wasn't refunding them

Merging companies was updating old bookings and sending emails to members

Book from the calendar at the end of the day and change start/end dates could lead to confusion and booking for a day instead of hours

Changing the period of an invoice after the issue date has been configured defaulted back to today's date instead of preserving the initial Issue date selection

Deletion of a plan which is used for generating processing fees was possible

Users not successfully added to Salto PROAccess were marked as added in OfficeRnD

Credits stop generating for memberships if its end date is removed

Invoiced Revenue report does was not working when a customer is missing from an invoice

Some invoices created in OfficeRnD through manual bill-run were not auto syncing to Xero

If Xero API fails in the middle of a sync, the links to all invoices pushed to Xero were not saved

Stripe payment details of companies were deleted after sync

Kisi configuration dialog was listing only the first 10 groups

When invoice numbers are generated from Accounting integration you could not complete the Manual Bill run

Updating Members with Mobile Keys Sync Info was causing performance degradation
We are constantly working on many new features, improvements, and fixes. Use our support channels if you want to submit feedback.