DATE:

AUTHOR:

Michael Everts, Product Marketing
May 2021: Improved Deposit Refunds and Admin Portal Updates
DATE:
AUTHOR: Michael Everts, Product Marketing
The team was hard at work throughout May continuing to improve the deposit return process as well as operational features for space admins. Take a look at what we've been working on!
We Released:
Quicker Deposit Refunds

Custom Coins to Currency Ratio

Admin Notification for Cancelled Bookings

Calendar Capacity Filter
We Fixed:
Quicker Deposit Refunds
When creating a generic blank credit note, you now have the option to select a checkbox "Credit deposit held". This automatically creates one line item for a deposit and does not add any other items to the list. You can edit the amount and this will deduct it from the total deposit balance.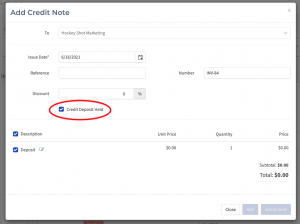 Custom Coins to Currency Ratio
If you want to change the ratio between Coins (credits) and your main currency to something other than the default 1:1 you can do this now. This is especially important when the local currency uses low nominal values and normal amounts used daily are in the hundreds of thousands and millions.
This ratio can only be changed through submitting a support ticket at support@officernd.com with a request for change. At the same time you can see the current ratio your organization is using in Settings -> Platform -> Credits tab. All organizations are at 1:1 ratio by default.
If you decide to submit a request for changing this ratio, please have in mind all Coins already granted, used and allocated will not be recalculated to match the new ratio.
For example if you already granted 10 coins to a member and now you change the ratio, the member will remain with exactly 10 coins, but their value now will be different based on the new ratio settings.
Admin Notifications for Canceled Bookings
Admins subscribed for notifications for created bookings will now receive notifications for canceled bookings too. This new option is controlled in Settings -> Platform -> Calendar & Bookings in the "We'll send emails for:" section.

You have three different options that will dictate when admins will receive these notifications.
Calendar Capacity Filter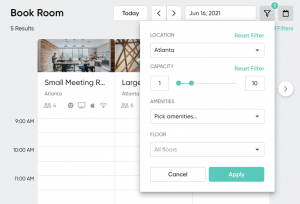 We improved the capacity filters in the calendar pages both in the Admin Platform and the Members Portal. Now you can set both lower and upper limits of the resource capacity. This will allow your admins and members to select specific capacities much quicker than before.
Bug Fixes
Overpayments without any modifications made to them were synced to Xero

Invoice allocated overpayments were not synced correctly to Xero

Credit notes with allocations were not syncing correctly to QuickBooks

Deposit credit notes could not always be issued due to amount rounding issues

Zapier triggers were not working when syncing 7,000 or more items

Replacing synced charges in QuickBooks would cause incorrect follow-up syncs

Stripe would charge wrong amounts for zero decimal currencies

Editing references in overpayments was not possible

Teammate with access to the admin could sign all contracts in HelloSign

Members' status information was not showing correctly if the organization is setup in a negative timezone

Invoicing for a specific membership period would not work if there were deleted invoices for the same period

Syncing invoices to a US QuickBooks account would not work if multiple tax rates were used