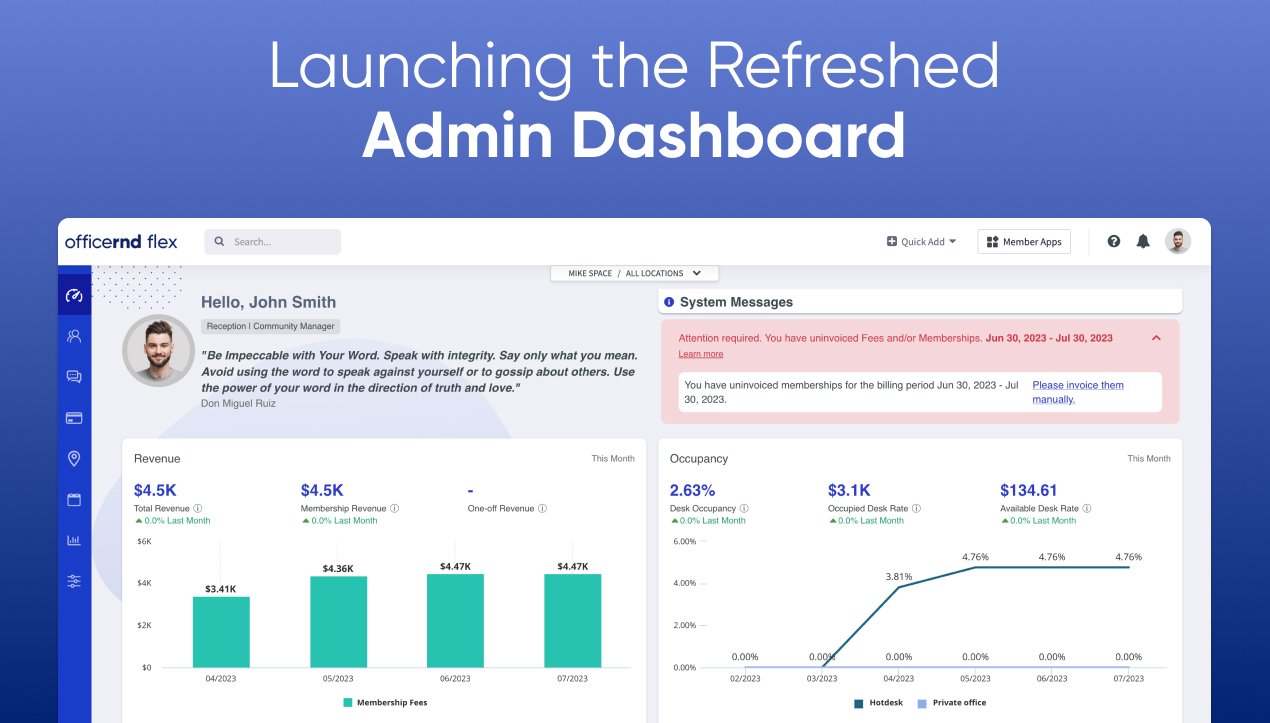 DATE:

AUTHOR:

The OfficeRnD Team
Launching the Refreshed Admin Home Dashboard
DATE:
AUTHOR: The OfficeRnD Team
We are excited to launch the refreshed Admin Home Dashboard to all operators! This updated design gives operators the ability to easily customize their profile and choose their role within the organization. The system also provides an uplifting quote to start the day and inspire operators. Let's jump into the changes. 

Welcome to the New Home Dashboard
The team has added new sections to the top of the home dashboard to easily access your profile - and quickly see important system messages. The new dashboard welcomes operators into their workspace and makes sure that they understand what is going on at the space immediately!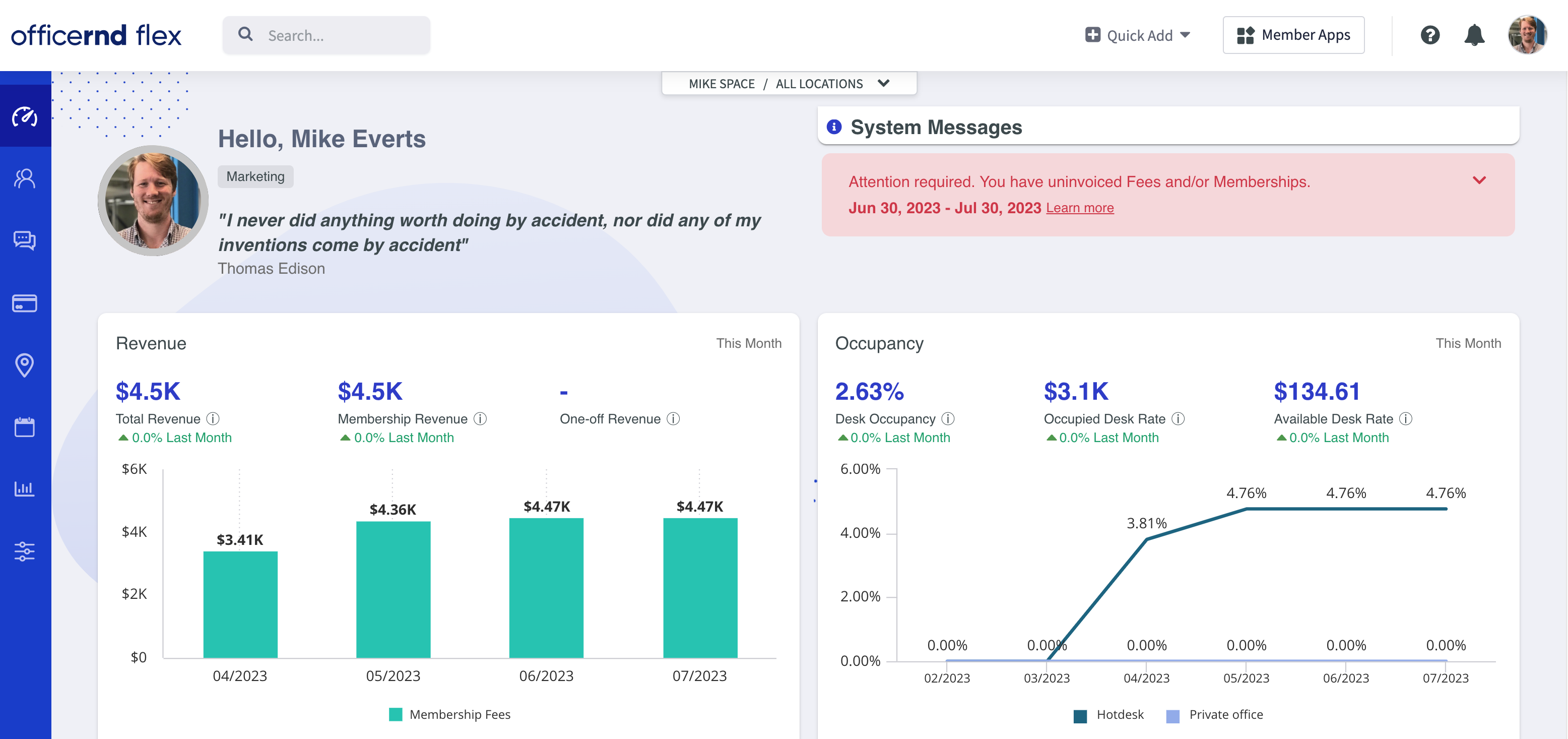 Customize your profile with a click
By clicking on your profile picture in the dashboard you can easily update your name, email, and job function settings in one centralized location. In the future, we plan to display home dashboard data based on employee roles so that you see the most relevant information for your job function at a glance.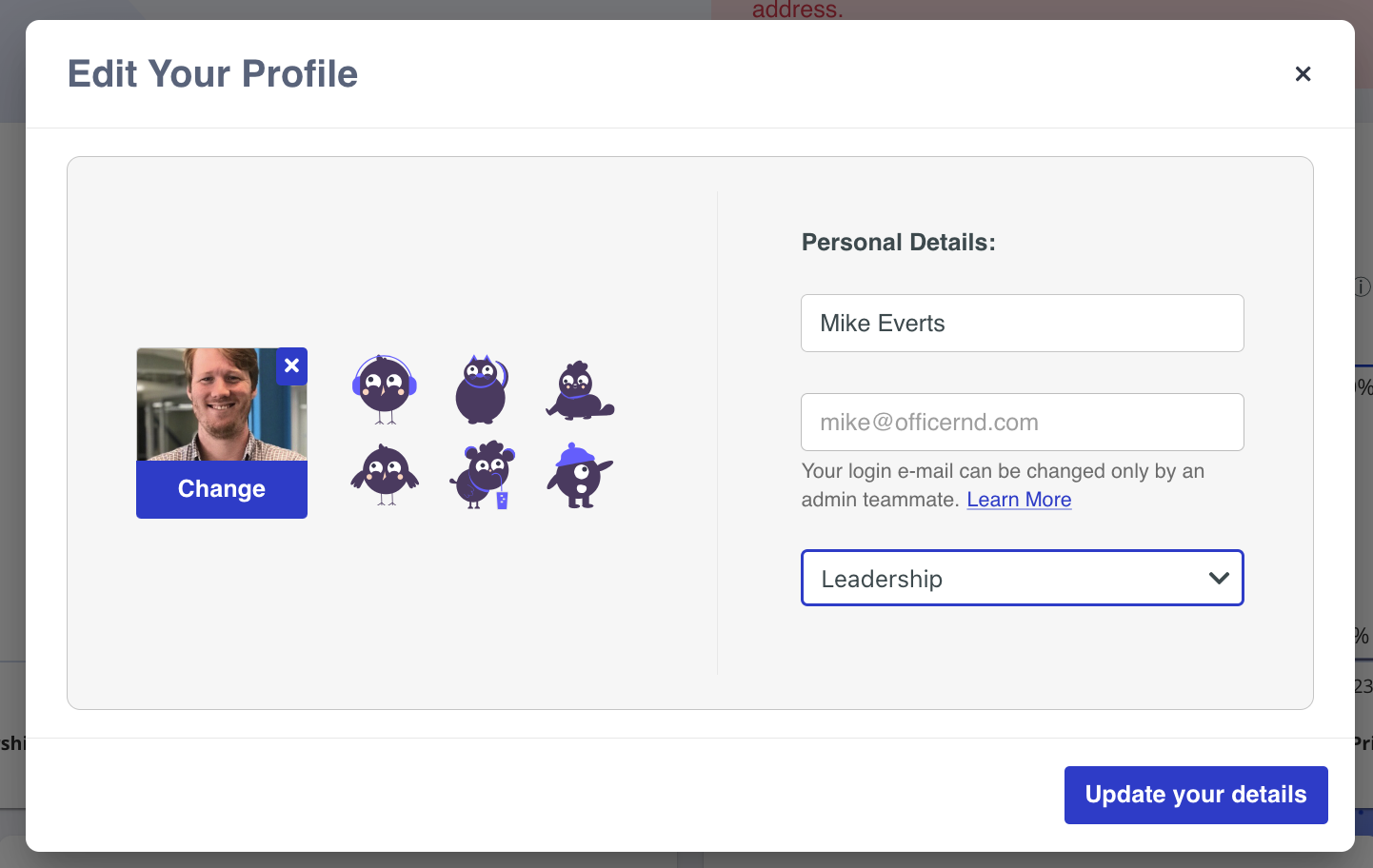 Access important system information quicker
We understand that your time is valuable. That's why we've integrated key links for training and support services right into the Home Dashboard. These links ensure operators are able to take full advantage of the system and get help when they need it.
We'd love your feedback
The team has plans to further improve the home dashboard with the goal of displaying the data that is most relevant to your job function - so you can see the most important information you need without ever leaving the home screen!
Hit the feedback button to the left to let us know your thoughts! We can't wait to hear from you.