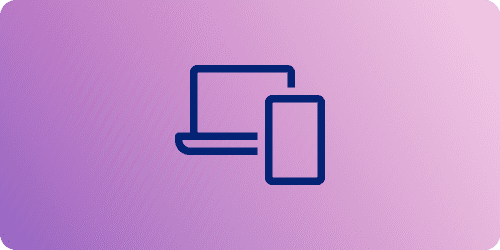 DATE:

AUTHOR:

Martin Kanovski, Product Manager
January 20, 2021: Who's In Dashboаrd
DATE:
AUTHOR: Martin Kanovski, Product Manager
We are excited to share the latest bits we've released and also invite you to the Product Roadmap Webinar which will outline what's coming in 2021.
—–
"OfficeRnD in 2021: Where we're headed and how we'll get there" webinar
In 2020 we achieved huge progress by introducing hundreds of improvements, new features, and fixes. And we're absolutely determined to keep and even pick up the pace in 2021!
Join us for a live webinar to learn the exciting details about what's coming in 2021. Here's what we'll talk about:
Our vision for the OfficeRnD product

The major product pillars we'll focus on during 2021

The new features and functionality improvements coming in 2021
——
We released:
Easier Check-in for Visitors

Improved Who's In Dashboard
We improved:
Performance Improvement for some of our reports
We Fixed:
More than 20 bugs which we resolved
Easier Check-in for Visitors
We are continuing with the improvements of the Reception App. Now visitors can check-in only with their name. Email address is not a required field anymore. This saves a lot of time and also addresses the concerns of many visitors to provide their email.
Improved Who's In Dashboard
With the new updates of the Who's in Dashboard, you will always know how many people are in the space in real-time and be able to manage visitors from it.
The new functionalities introduced will allow you to:
Check-in visitors who provided their email address

See all checked-in visitors

Check out visitors

See the total number of members and visitors in the space in real-time
On top of that, we have also fixed the timezones in the member and visitor history and now you can see them all in your local timezone.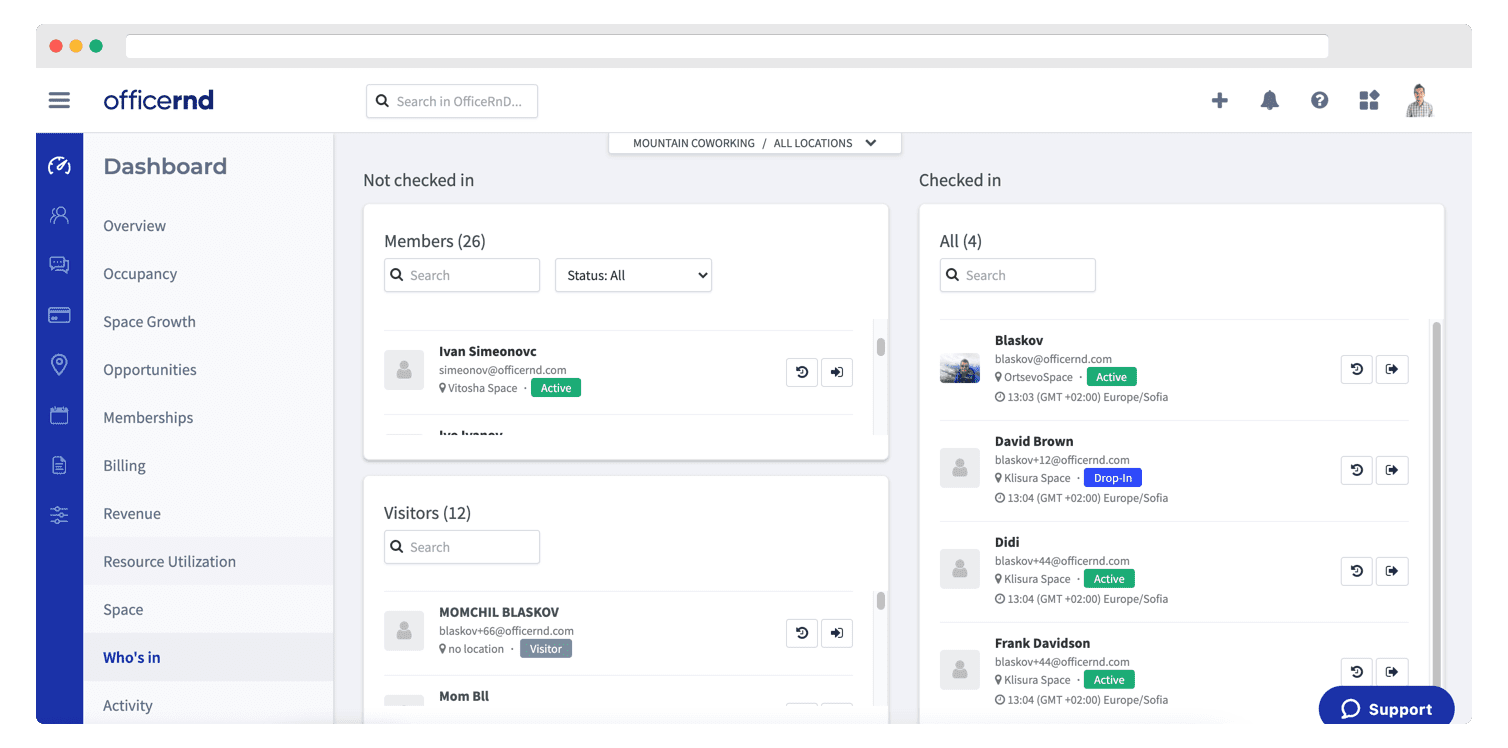 Following is the list with all fixes and updates included in this release of OfficeRnD:
Fixes
The 'Meeting Room' default resource type name wasn't updating in the admin interface if changed

Deleting members wasn't deleting their Event Reservations

Credit Notes weren't coping the Reference from the invoice when available

Resource Utilization search wasn't working

User Status was only appearing after a refresh

Couldn't select the end period March for the Credits report for local timezone UTC+0 Dublin, London

Check-in a member with a past date was creating a check-in for more than one day

Membership cancelations dialog was deleting all references to invoices and was causing wrong uninvoiced banner

Changing the booking hours of All Day booking slot and reverting back to 00:00 was wrongly adding extra days to the booking

Trying to add a Resource Rate without a name was causing the modal to close and everything entered lost

Occupancy Old export was downloading the wrong report tab (Summary data)

Adding a comment to an invoice was requiring the user to refresh the page

The Bookings Report wasn't loading for some organizations

Recording a check-in in the past was using future day passes when there are no passes available for the current month

Bill Run Start Date calendar picker wasn't working when the billing period is set for next year

Hosted payment gateway secret wasn't stored

[Member Poratl] There was a scrolling issue on some pages with filters

Members list in company profile UI was looking odd and broken in some cases

[Member Portal] It was possible to add a company website link without an HTTP prefix

When there are no plans in the organization, the grid was empty and there was no link to the documentation as before.

[Member Portal] Non-member signup doesn't trigger emails.

The integration page wasn't loading on the first try when there is no active integrations

Sometimes Resource report filter by Resource type was loading previous filters
We are constantly working on many new features, improvements, and fixes. If you have any questions or want to submit feedback, please reach out to support@officernd.com.