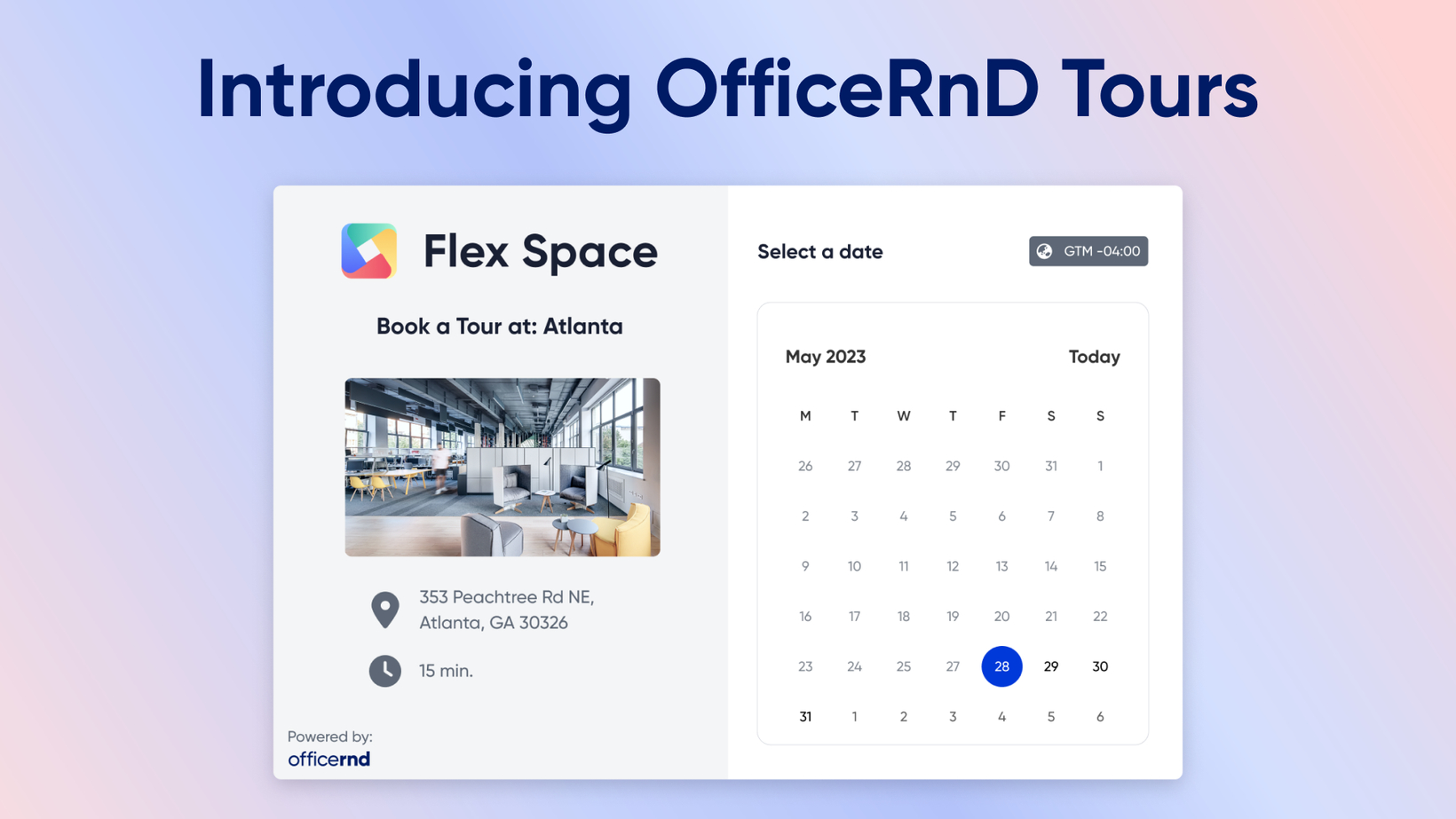 DATE:

AUTHOR:

The OfficeRnD Team

RELATED ROADMAP ITEMS:
Introducing OfficeRnD Tours
DATE:
AUTHOR: The OfficeRnD Team
We are excited to announce OfficeRnD Tours, the latest flex functionality that empowers operators to convert more prospects into members and grow their coworking community. With OfficeRnD Tours operators can create branded, embeddable tour booking forms that allow prospects to easily schedule coworking tours directly from their website.
Gone are the days of cumbersome scheduling forms and lost leads. OfficeRnD Tours lets operators streamline their tour process and provide a simple booking experience for flex leads.
OfficeRnD Tours is launching today for free to all operators! Check out our video overview of OfficeRnD Tours here.
OfficeRnD Tours Prospect Experience
By simplifying the tour booking process, OfficeRnD Tours transforms the process of attracting and converting prospects into members. Space leads can now easily book a date and time with the community managers at your location in a visual manner. The tour calendar syncs with your operating business hours and makes it simple for prospects to find a time that works for them to visit your space.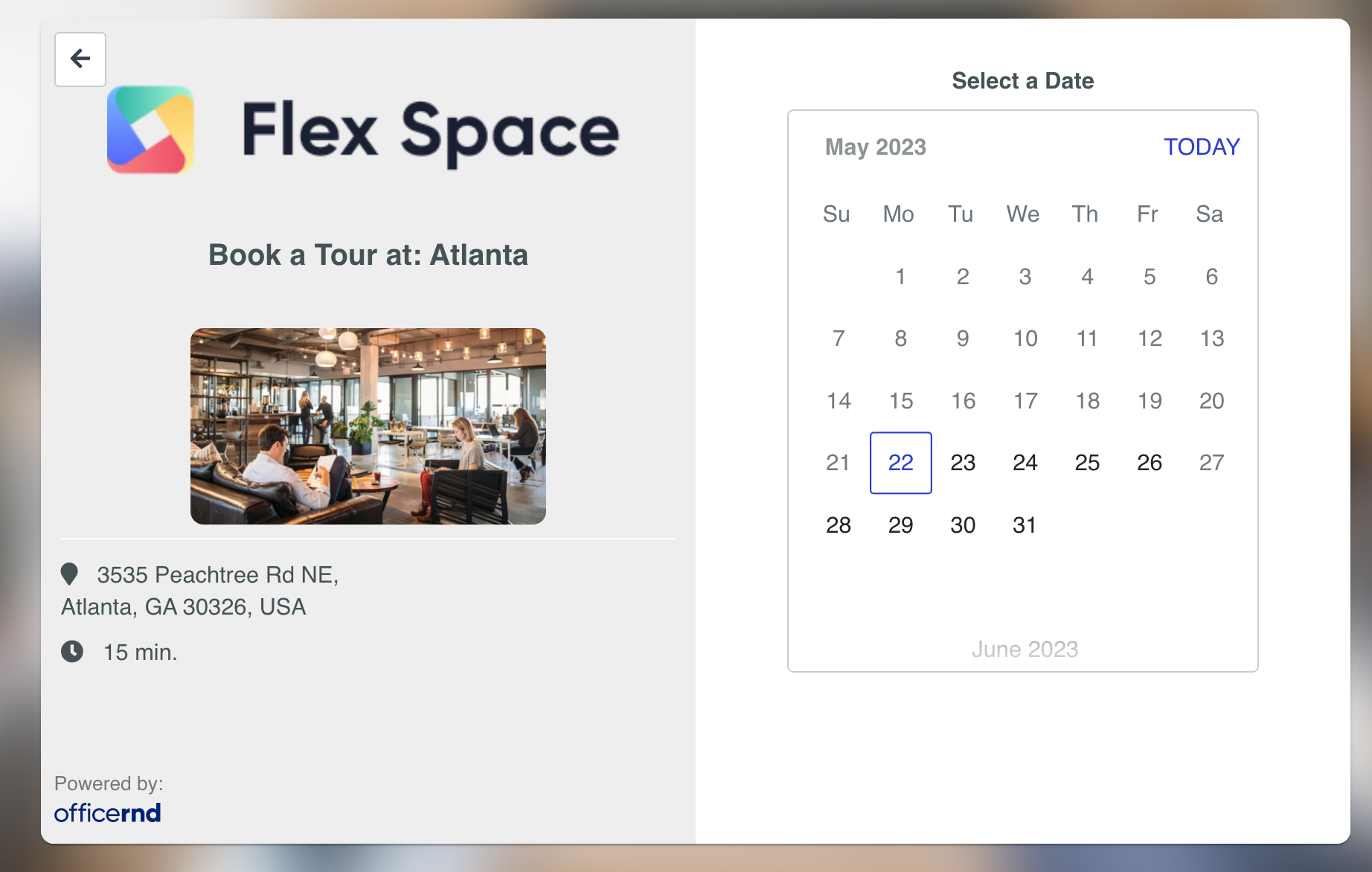 Configuring Tours at your Space
OfficeRnD Tours can be configured in Settings / Tours. Operators are able to choose which locations Tours is active for and select a Tour Guide at each location. The Tour Guide receives all of the tour related emails and can see when tour bookings are created, rescheduled, or canceled.

Operators can also choose the Tour Slot Length that will affect the time slot sent to prospects when booking. Tour Slot Length can be set to 15 minutes, 30 minutes, and 60 minutes. Below this setting are direct links to that specific location tour form on the member sign up page, and iFrame code if operators want to embed the tour form directly onto their marketing website.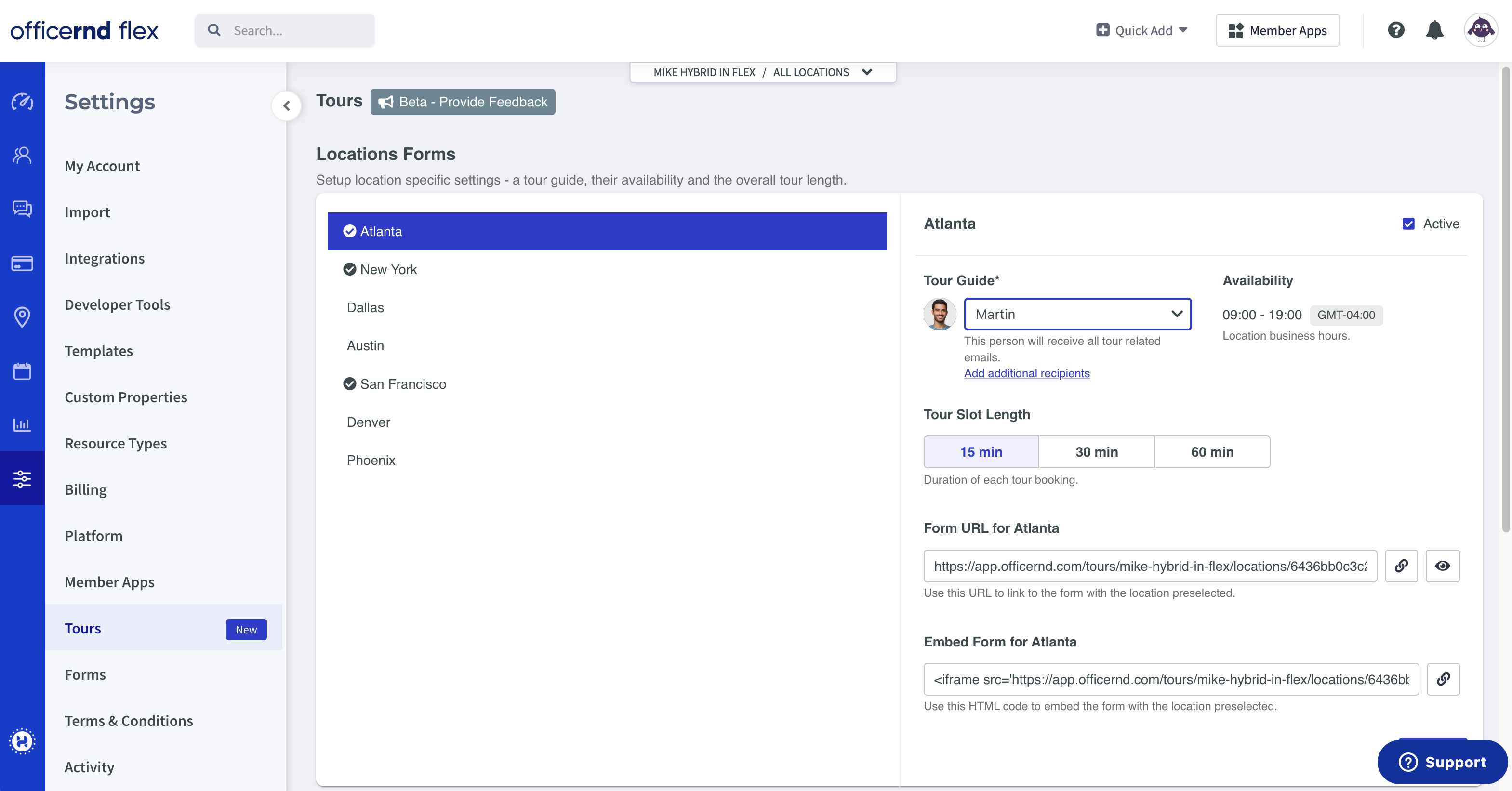 At the bottom of the settings page you can find the OfficeRnD Tours general settings, which allow you to enable/disable the functionality on the login page and also provides a link directly to the new Tour Email Templates. If you want to take a deeper look at configuring OfficeRnD Tours, you can see the help article here.
Embed Tours for a Native Booking Experience
OfficeRnD Tours allows you to embed your branded tour form on your marketing website to easily convert more leads. Prospects can book using the OfficeRnD Tours widget without ever leaving your homepage!
In the Tour configuration settings, the platform will give you specific links and iFrame code that allows you to specify which form you want to embed on your site. We are pumped to see how operators incorporate OfficeRnD Tours in their marketing websites going forward!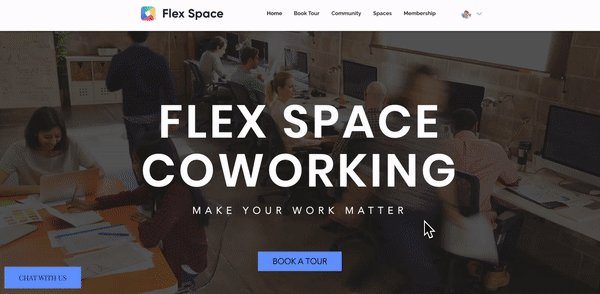 Managing your Tour Leads
On the Admin side, OfficeRnD Tours collects all your booked tours so you can see when and where prospects booked. This makes it easy to track all of your tour leads in one place. To access this section Navigate to Community / Tours.

Later this year, we have plans to integrate this lead section further into the sales experience so that you can easily create opportunities, convert leads into members, or quickly send contracts/proposals. Stay tuned here!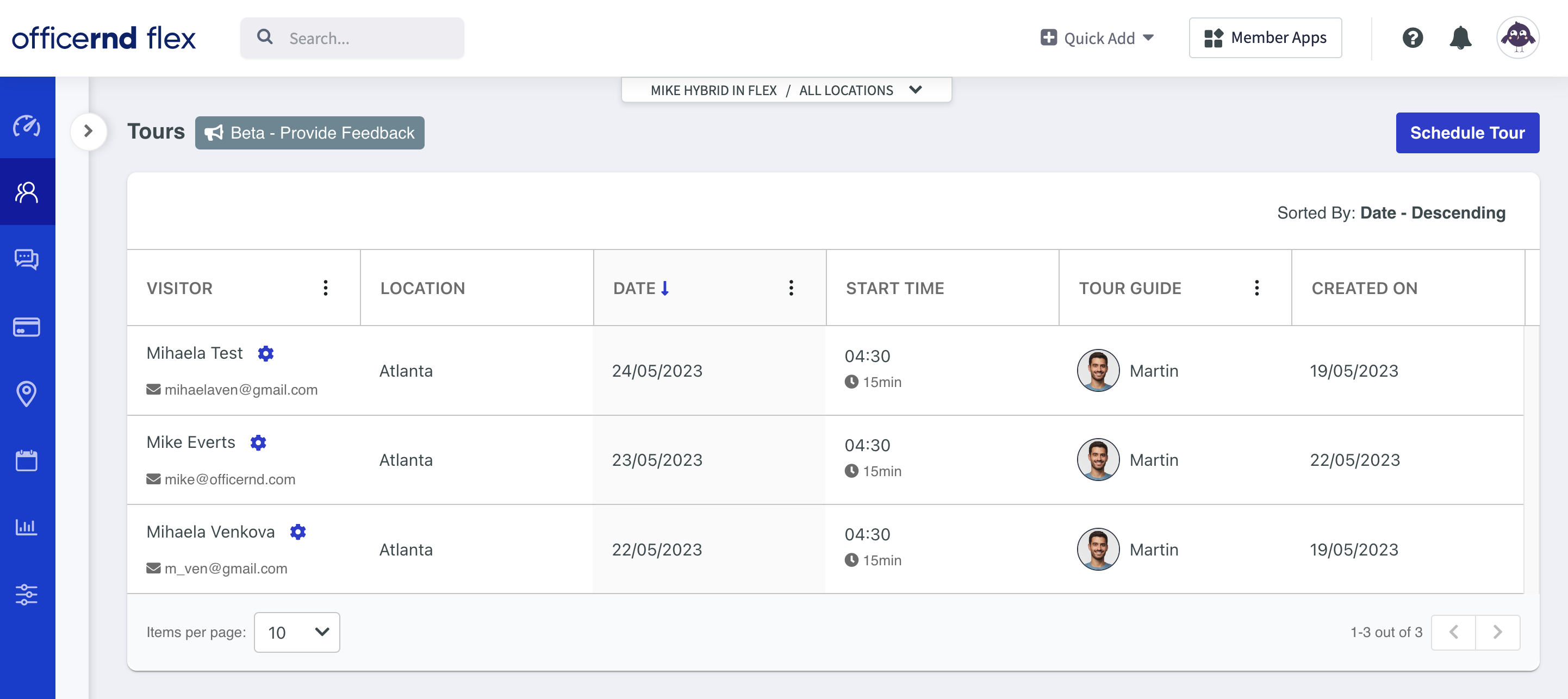 Adjusting the Tour Email Messaging
The team has also built a few emails that will be sent to admins and prospects when tour booking events occur. Just like all of our email messaging - these can be updated to match your brand messaging in Settings / Templates.
You can take a look below to see what each tour email communicates.
Tour Booking Created - Sent when a tour booking has been created.
Tour Booking Updated - Sent when a tour booking has been updated.
Tour Booking Cancelled - Sent when a tour booking has been cancelled.
We'd love your feedback
The team is thrilled to get OfficeRnD Tours into the hands of operators and have plans for additional improvements throughout the year! Give your prospects the convenience they crave and take your coworking space to the next level with OfficeRnD Tours.
Any feedback or hot takes on our new Tour Booking functionality? Did we nail it? Have we missed the mark? What other features would you like to see us working on??
Hit the feedback button to the left to let us know your thoughts! We can't wait to hear from you.