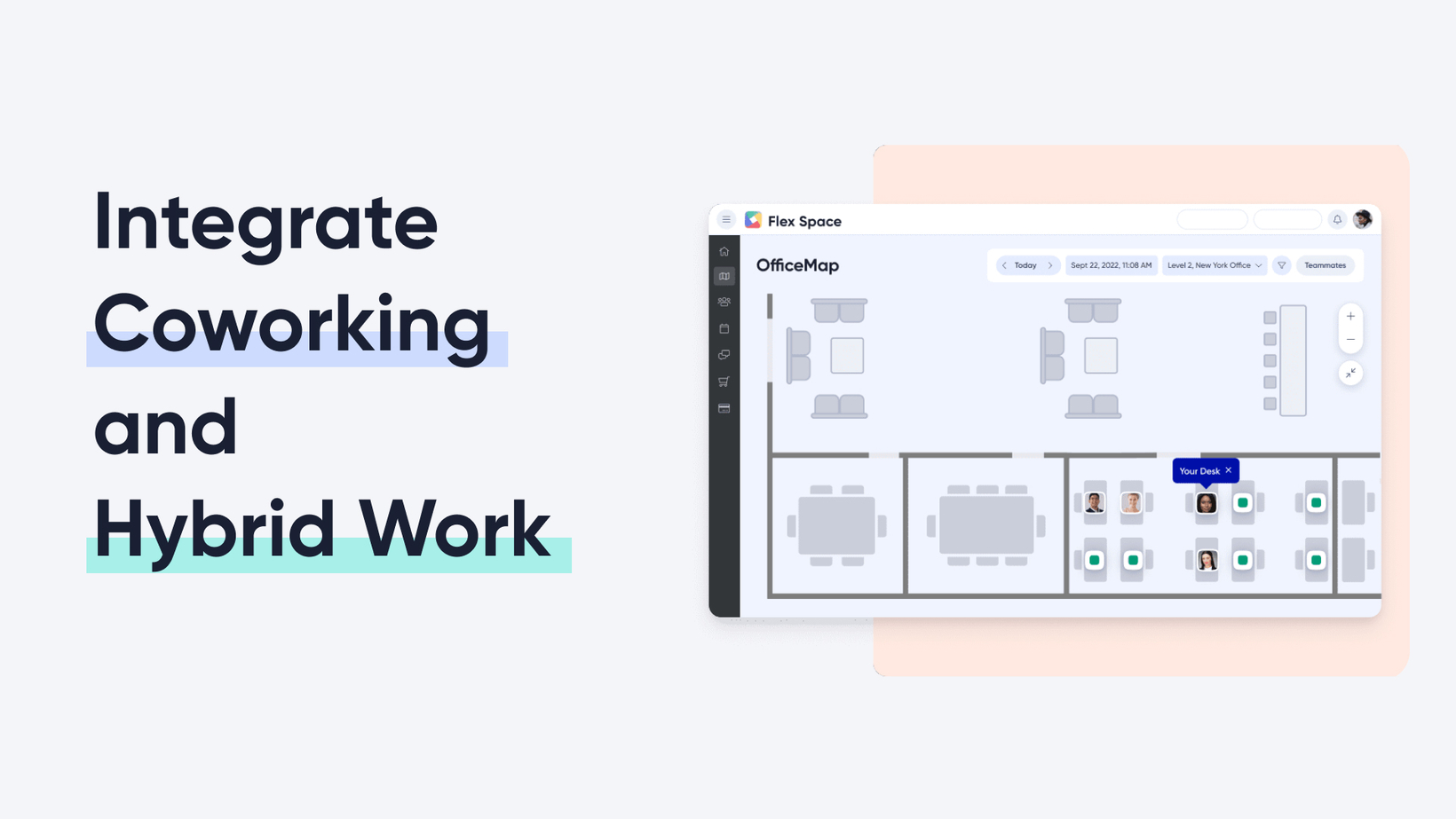 DATE:

AUTHOR:

The OfficeRnD Team
Integrate Coworking and Hybrid Work
DATE:
AUTHOR: The OfficeRnD Team
Last year OfficeRnD started working on an additional product focused on solving the needs of the hybrid workforce. Since the launch of OfficeRnD Hybrid, we have helped hundreds of companies safely and efficiently return to the office in a post covid environment.
As employees are returning to the office, we also know that there is an enormous opportunity for hybrid working inside coworking spaces. And the more we hear from clients, it's a massive win-win for all parties involved.
Employees enjoy the benefits of hybrid work and coworking at the same time

Employers spend less per employee and also, have super flexible terms

Coworking spaces make more revenue per sq. ft. as they can charge for more members than desks
Building a better Coworking and Hybrid experience
We are excited to announce a deeper connection between OfficeRnD Flex and OfficeRnD Hybrid to provide better experiences for members, employees, and operators. The team has started working on a way to give your members access to dedicated hybrid tools to streamline their return to the office within your coworking space.
With the Flex and Hybrid integration members will be able to:
Reserve private desks on a beautiful office map

Implement hybrid booking policies

Manage team scheduling

Track and analyze office usage

You can see a short video of the integration in action below!
Let us know if you want to enroll in the OfficeRnD Flex <> Hybrid Beta Integration
This integration is still in active development, but if you are interested in trying out the OfficeRnD Flex <> Hybrid Beta Integration you can fill out a form here - and someone from our team will be in touch.