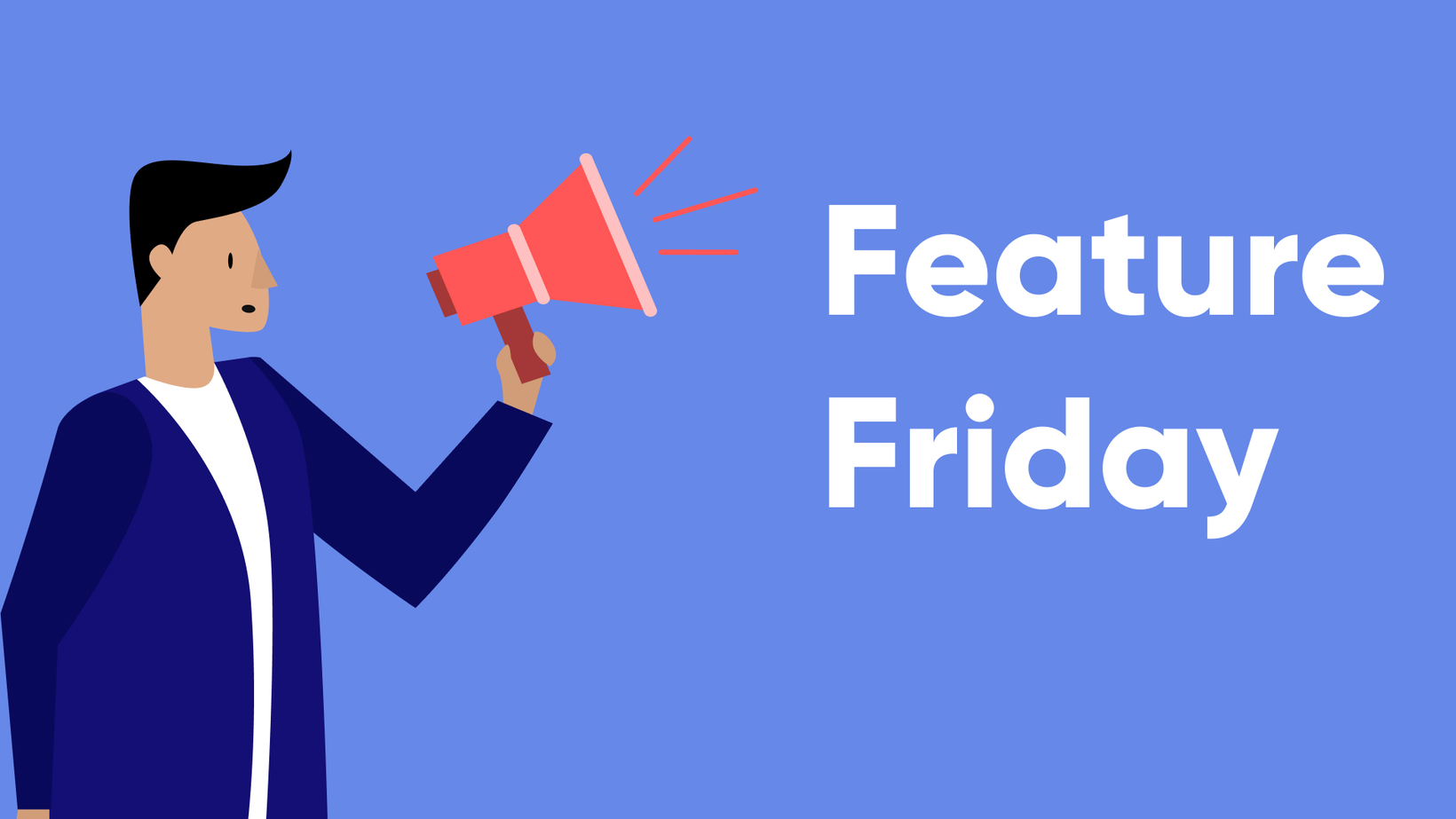 DATE:

AUTHOR:

The OfficeRnD Team
Admin Portal
Member Apps
Mobile app
Feature Friday - November 4: F&B Marketplace improvements 🛒
DATE:
AUTHOR: The OfficeRnD Team
We have a few updates before you sign off for the weekend! 
Operators around the world are using OfficeRnD F&B Marketplace to bring all of their services, shops, vendors, and stores together to facilitate simple customer transactions. The team has been hard at work delivering further updates to Marketplace to improve the food and beverage ordering experience for your members.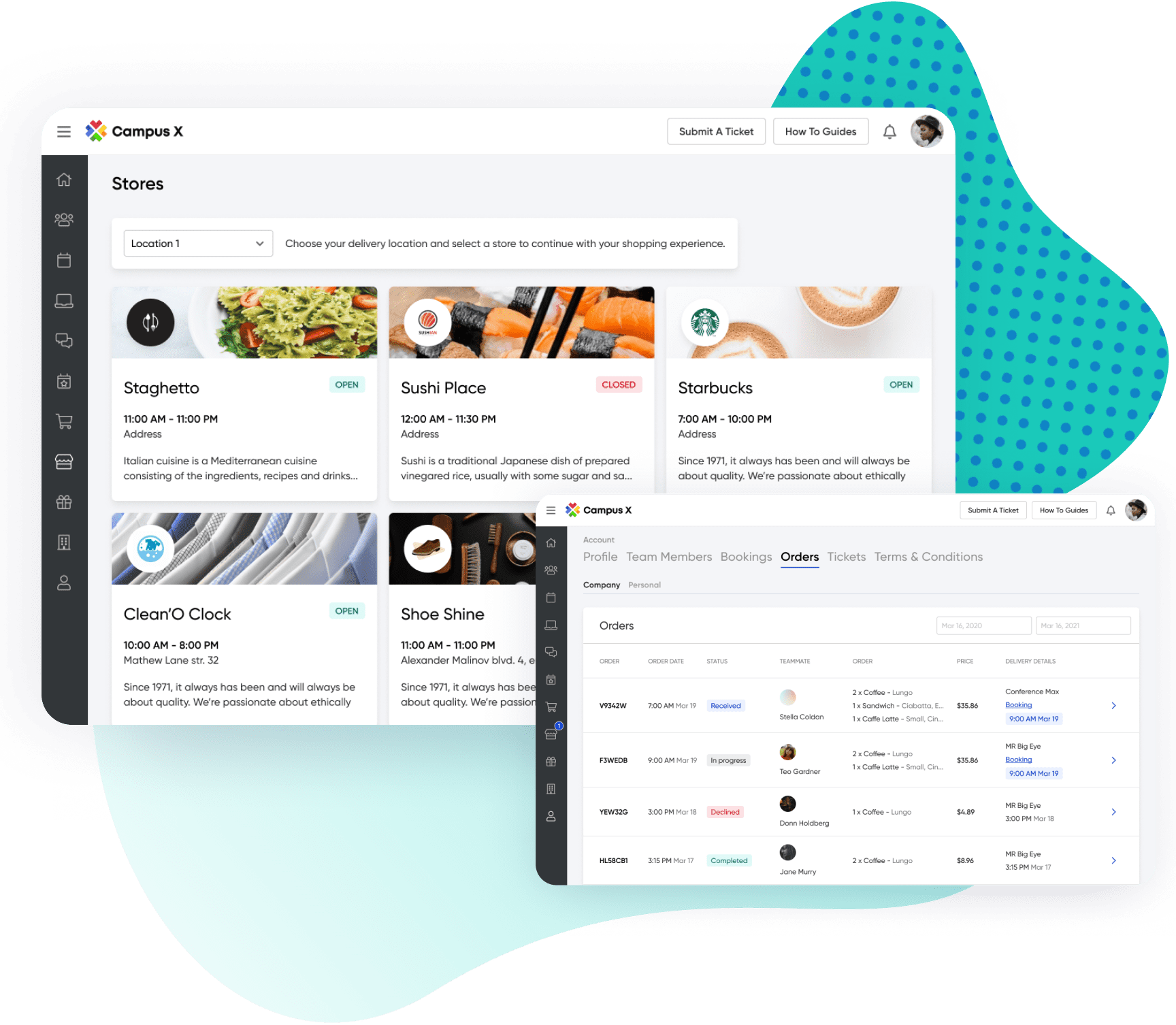 Group large orders into one fee to simplify invoicing
In the past, when operators or members would make a large number of catering orders throughout the month, the customer's invoice would be difficult to decipher because of the large amount of individual food items on it.
We have made improvements to this flow so that the whole order can be grouped into a single line item so that the invoices can be more readable.
If the checkbox is during the order process selected, one fee will be created for the entire order.

If the checkbox is not selected, every single item will be issued as an individual fee on the invoice.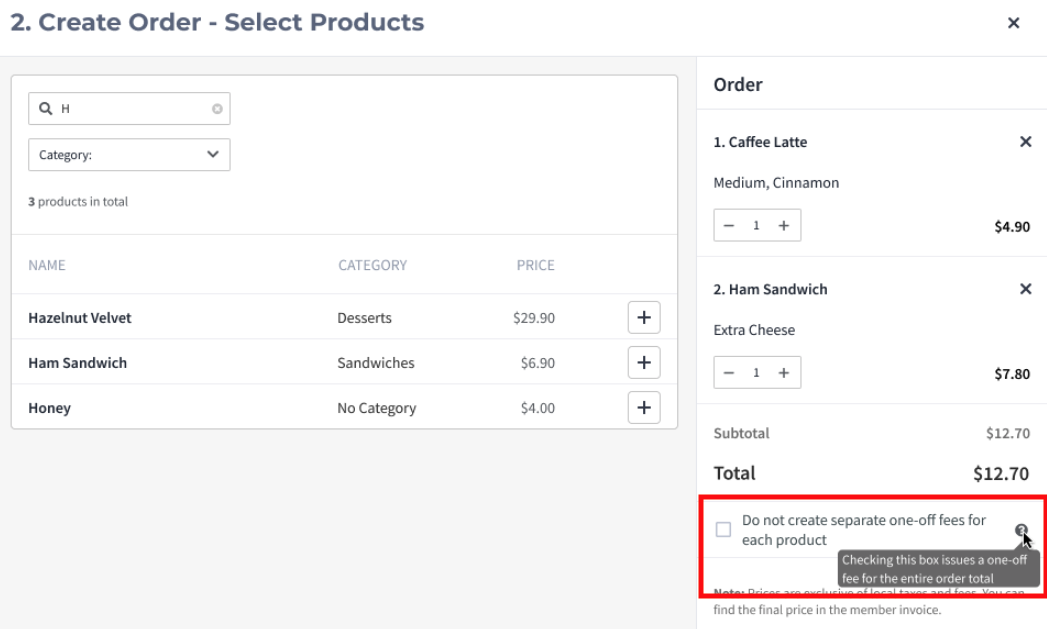 We now also give operators the ability to customize how individual or grouped order fee items appear in the invoice. You can add booking or order reference numbers, the name of the member who created the order, or all of it! The fee templates can be found under Settings -> Billing -> Invoicing (all the way at the bottom).

New default revenue account for Marketplace goods - "Order Fees"
To go along with our changes to ordering - we have created a new default Revenue account found in system settings called "Order Fees". The Order fees system revenue account is the default revenue for all goods fees, including grouped order fees mentioned above.
We believe this change will help clients manage their revenue and sync F&B Orders with accounting systems better. If you have any questions about this change - don't hesitate to reach out to us at support@officernd.com
Bugs: Fixes and Improvements
We've made a change to OfficeRnD Rooms so that teammates can now see all locations

Fixed an issue where canceling a paid booking crashed the app

Fixed an issue where using the booking filter by time did not work

Addressed a problem where the mobile app crashed when the member tried to open the shop

Fixed Iron Wifi agenda stopping before finishing currently running tasks

Fixed an issue where users were not able to edit bookings in the calendar

Fixed an issue where Analytics Dashboards would get cropped incorrectly

Addressed an issue where Analytics widgets were showing the wrong currency

Removed unnecessary scrollbars in some Analytics widgets

Fixed an issue where members could not see submitted tickets

Fixed a bug where you could not select discounts for memberships if the price was changed

Addressed an issue where booking preparation time was not updated

Fixed an issue where a booking looked editable even after it was invoiced

Fixed an issue where search by Booking Reference was not working

Fixed an issue where existing members were prompted to sign after T&C updates

Adding admins now respects the new location of the admin company if it was changed

Fixed an issue where imported members and companies were not updating properly

Fixed an issue where the processing fee was not applied to the remaining payable amount when a credit note was issued for the invoice

Fixed an issue where a member no longer in a company could not add payment details

Fixed an issue where some available resources were not loading correctly

Fixed an issue where you could create a contract with the same resource selected twice

Fixed Xero Overpayments Invoice Export PDF

Addressed an issue where Zapier did not respect the opportunity status
As always, we'd love to hear your feedback!
Let us know what you think! Leave feedback to let us know how we can further improve your OfficeRnD experience.
As always, we hope you have a restful, relaxing, and recharging weekend!