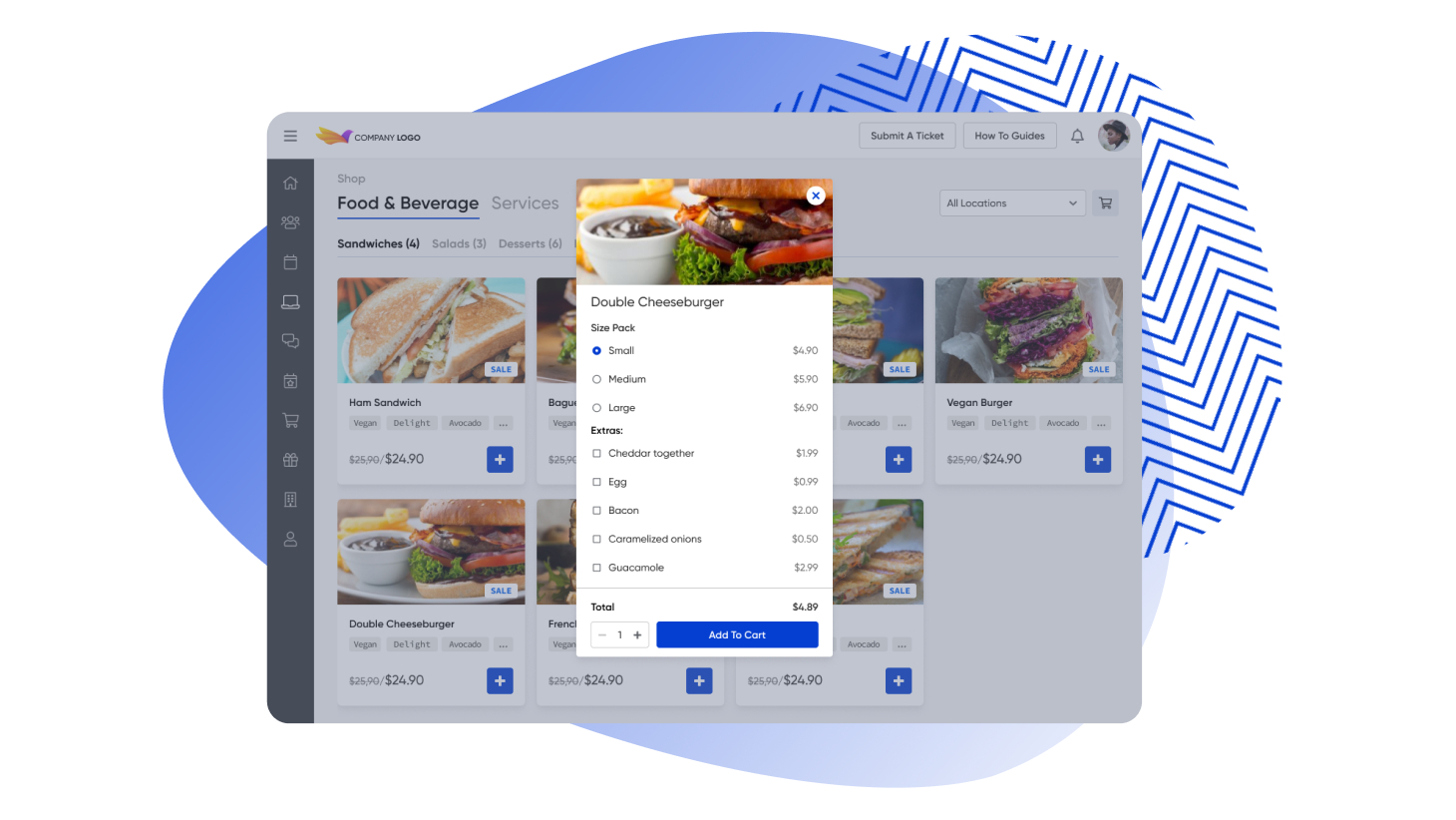 DATE:

AUTHOR:

The OfficeRnD Team
Deliver the Ultimate Catering Experience with OfficeRnD Marketplace
DATE:
AUTHOR: The OfficeRnD Team
Food and beverage catering is a great service that can be offered by coworking and flex spaces to complement the office experience. Today, operators around the world are already using OfficeRnD Marketplace for this purpose- enhancing their members' food services with an online marketplace full of delicious options from top restaurants near them!
The team has been hard at work delivering further updates to Marketplace in order to develop the best-in class food and beverage ordering experience for your members. This year we've made some key improvements so members can more easily specify the food items they want – simplifying this part of things should make life easier on everyone!
Introducing Order Modifiers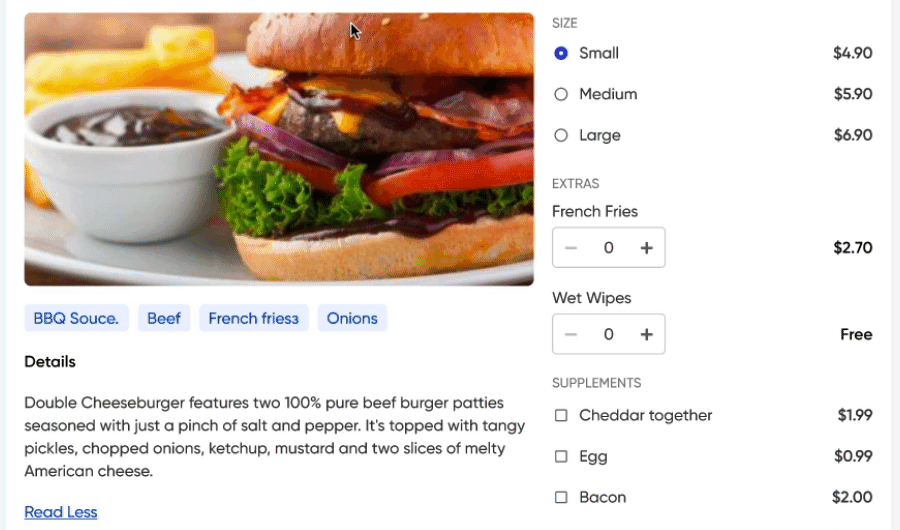 Nothing ruins someone's day like getting an order with toppings that they don't want! With the latest release of Marketplace we aim to alleviate this issue. Order Modifiers can now be added to certain menu items so when members are selecting the item they can specify exactly the toppings or extras they want. Need a cheese burger with no onions and an egg? Not a problem – select the cheese burger on the menu and easily modify the ingredients to satisfy your cravings.
Set limits with Prep Time Modifiers
We have also added Prep Time Modifiers so you can set a minimum time for orders to be delivered. This has been implemented to make sure that your vendors have enough time to adequately prepare the requested food items. Make sure to check with your vendors to see what prep time works best for them and adjust accordingly. The Prep Time Modifier will provide a better experience for both the members ordering as well as the vendors so that they can complete their orders in a timely manner.
Enhanced Delivery Options
We have always allowed members to choose what part of the office they would like their Marketplace items to be delivered to. With the new "Pickup" option, members can pick up food directly from a vendor at a specific time. This should simplify the experience for both parties.
Buy Items to Personal Accounts
With the most recent Marketplace update – we are bringing the ability for members to pay for Marketplace items using their personal credit card instead of using the company's account. As more companies embrace hybrid work with workers using a variety of offices and coworking spaces this feature was much requested by operators. It is now possible to buy items with a personal credit card and should serve well for those members who want to order a quick bite for themselves and not charge it to their company.