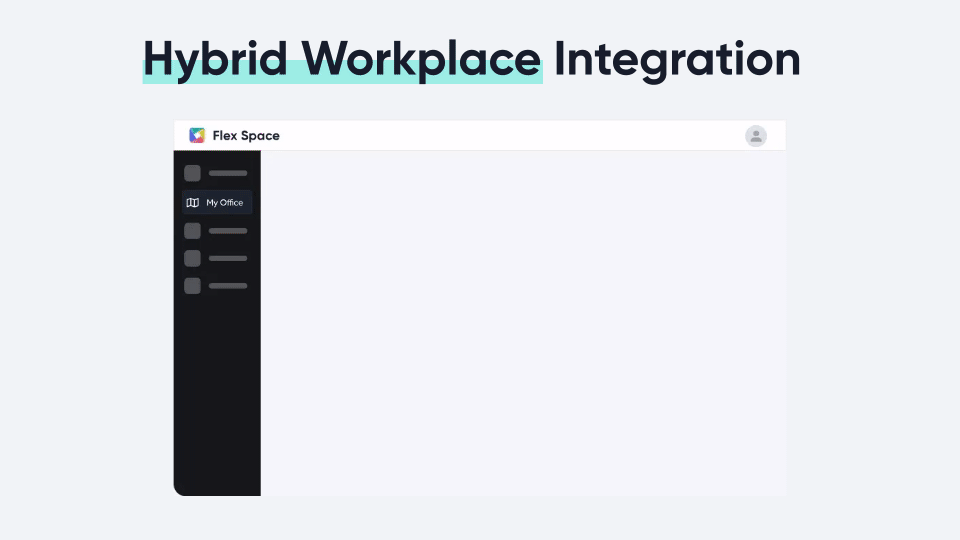 DATE:

AUTHOR:

The OfficeRnD Team

RELATED ROADMAP ITEMS:
Admin Portal
Integrations
Member Apps
Deliver Hybrid Booking Experiences for your Private Offices
DATE:
AUTHOR: The OfficeRnD Team
We are excited to launch the full Hybrid Workplace Integration to all operators today!

The Hybrid Workplace Integration gives operators the ability to provide member companies easy-to-use booking tools for coordinating hybrid schedules and improving collaboration. Members can book desks and meeting rooms, plan weekly work schedules together, and invite teammates to the office - all from within the Member Portal.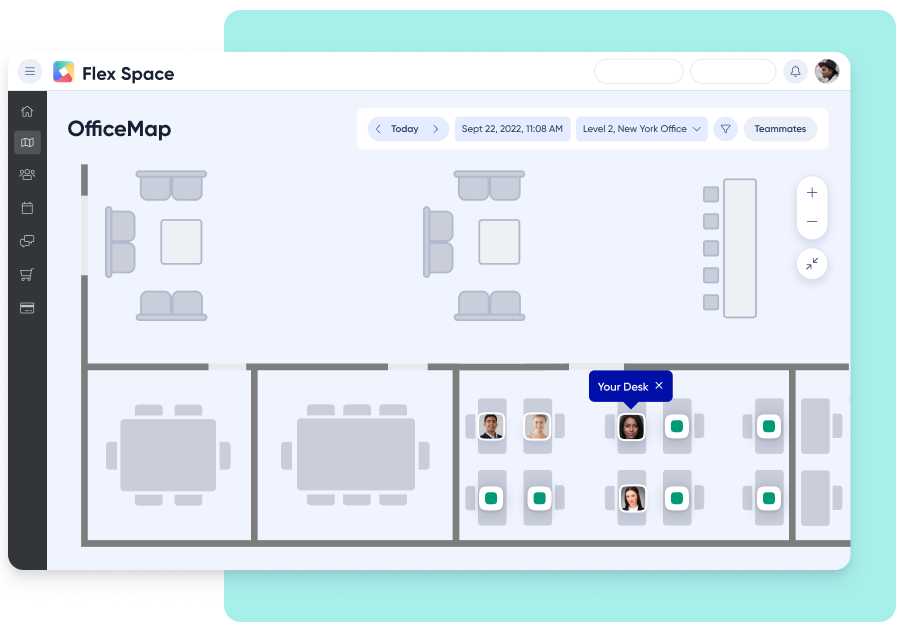 With the Hybrid Workplace Integration, members can seamlessly reserve a workspace within their private office that suits their needs, and their team can easily understand when and where they are booking. 
Join us for a Customer Webinar on July 20th, where we will take a deeper dive into the Hybrid Workplace functionality for operators. Click below to register:
Hybrid Workplace Integration for Operators
The Hybrid Workplace Integration helps operators offer additional services to members and unlocks new revenue opportunities within their flex space. Enabling the integration lets operators:
Build competitive advantages with a unique offering
Support companies that operate using the hybrid work model

Increase revenue from your space
Maximize revenue per square foot and offer additional paid services 

Retain member companies for longer
Offer an end-to-end workplace solution while boosting adoption of Member Apps
You can find help articles for setting up the Hybrid Workplace Integration at your space here. We have also prepared a short overview video that covers the integration and how to get started.
Hybrid Workplace for Member Companies
With the new Hybrid Workplace Integration member companies can:
See who is in and where everyone is sitting on an interactive visual floorplan

Reserve desks and meeting rooms in their private office

Plan work schedules with their team and invite teammates to collaborate onsite

Review detailed workplace analytics
Hybrid Workplace helps member companies get the most out of their private offices within your coworking space. We have built a short video designed specifically for coworking member companies interested in adopting a hybrid work model. Feel free to share this with your members who are looking to work in a more hybrid way in your space.
Pricing and Business Model
As an operator you can test the Hybrid Workplace Integration for your Admin company free of charge. This lets you try out the Hybrid functionality among your team before you roll it out to members.

Once you enable Hybrid Workplace for member companies, the charge is $/€/£ 1 per Active Member in that company. We will start charging operators for companies that you have enabled starting July 2023.
What do we count as Active Members?
any team member (employee) that has been active at least 1 day during the month in the Member Portal of the Coworking Space

any team member (employee) who is part of the company's office within the Coworking Space
With the Hybrid Workplace Integration, our team has delivered the core OfficeRnD Hybrid product functionality to member companies that want to adopt the hybrid work model.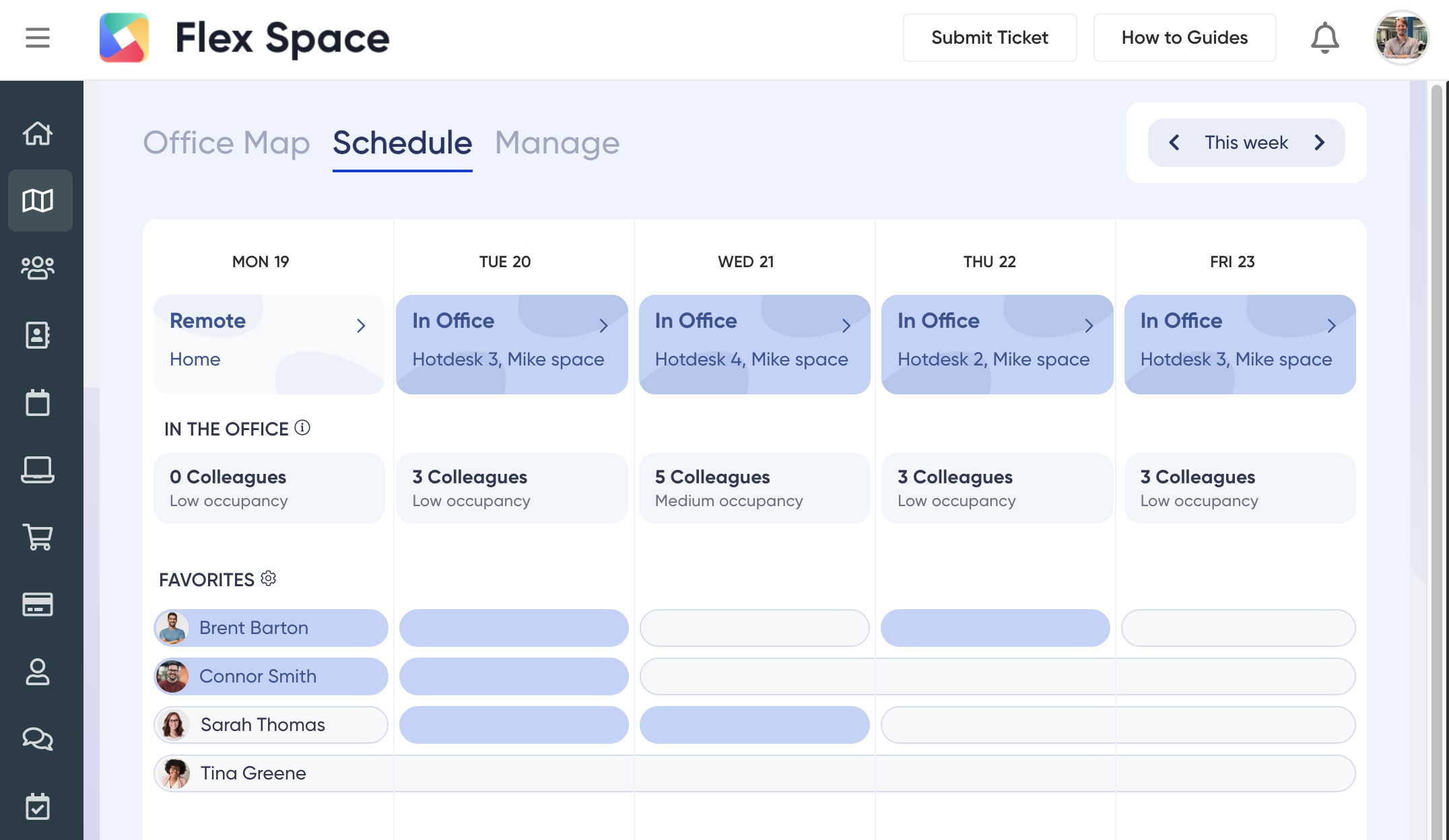 Business Model Suggestions
Operators can incorporate the Hybrid Workplace Integration into their coworking business model in a few key ways. Some examples below include:
Paid Add-on - Sell the hybrid integration as a paid add-on to member companies

Add to Membership - Include the integration as part of the base membership/contract

Free - Provide the integration free of charge to members and turn it into an essential benefit
We are excited to see how operators start offering hybrid workplace within their space. Our team is committed to supporting operators and members as they work in a more hybrid way!
Marketing Assets Built for Operators
Hybrid working is a newer concept for many businesses, and we understand that some education might be needed so member companies can better understand what hybrid work looks like inside your coworking space.
We have prepared a few marketing assets below that you can share with members to promote the benefits of Hybrid work:
Hybrid Workplace Member Overview video - to show member companies exactly what to expect with the integration.
Landing Page for the new Hybrid Workplace integration - with the OfficeRnD Custom Page feature, you can easily embed this page inside your member portal and market the benefits of Hybrid Workplace to your community directly.

Member Presentation Template - The team has also created a hybrid presentation template that can be copied here. This presentation can be rebranded to match your company and gives a quick overview of the hybrid functionality in slide form. 

Between these assets, we feel operators should have enough material to share with member companies if they are considering hybrid working within your space. Don't forget to join our upcoming webinar for space operators to get practical advice on launching and adopting the Hybrid Workplace Integration.
Our team is here for you and ready to support you in the adoption. Let us know if there is additional collateral that would be helpful for your team and reach out to us at support@officernd.com if you need assistance!
We'd Love Your Feedback
Any feedback or hot takes on our new hybrid workplace integration? Did we nail it? Have we missed the mark? What other integrations would you like to see us working on? 
Hit the feedback button to the left to let us know your thoughts!
We can't wait to hear from you.