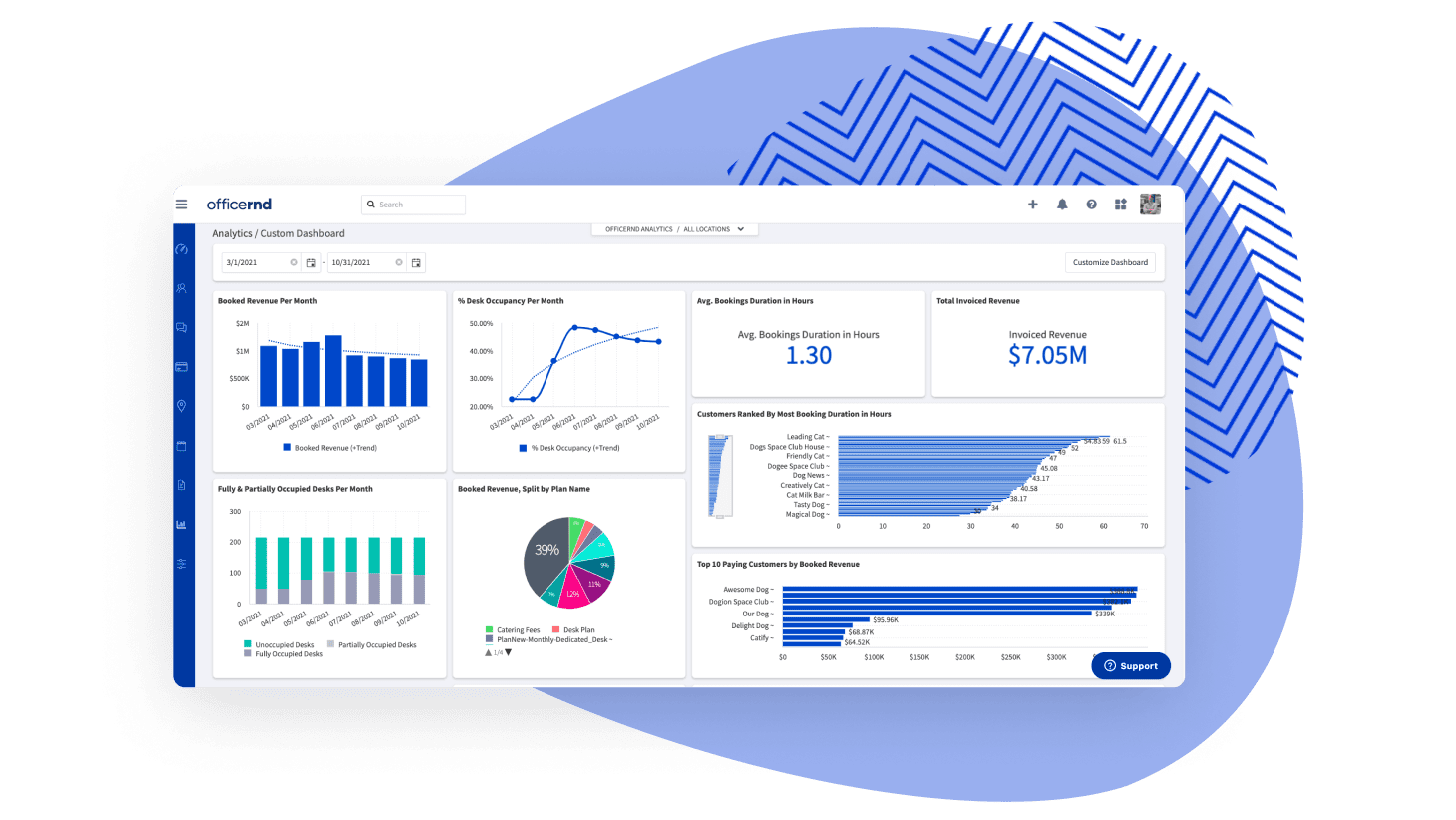 DATE:

AUTHOR:

The OfficeRnD Team
Build Custom Dashboards with OfficeRnD Analytics Pro
DATE:
AUTHOR: The OfficeRnD Team
In today's changing work environment flex space operators need data to make better decisions. They require reporting that meets the needs of a modern workplace. They should also be able to access this information easily so employees can spend less time on manual reporting and more time taking care of members.
Earlier this year we rolled out OfficeRnD Analytics – our first step in the vision to bring better workplace data to flex spaces. Over the past couple of months, we have spoken to operators who started applying data analytics in their organizations and are already seeing the benefits.
Today OfficeRnD is bringing some new features to Analytics Pro – further enabling users to take advantage of their workspace data with beautiful custom dashboards.
Create Personal and Team custom dashboards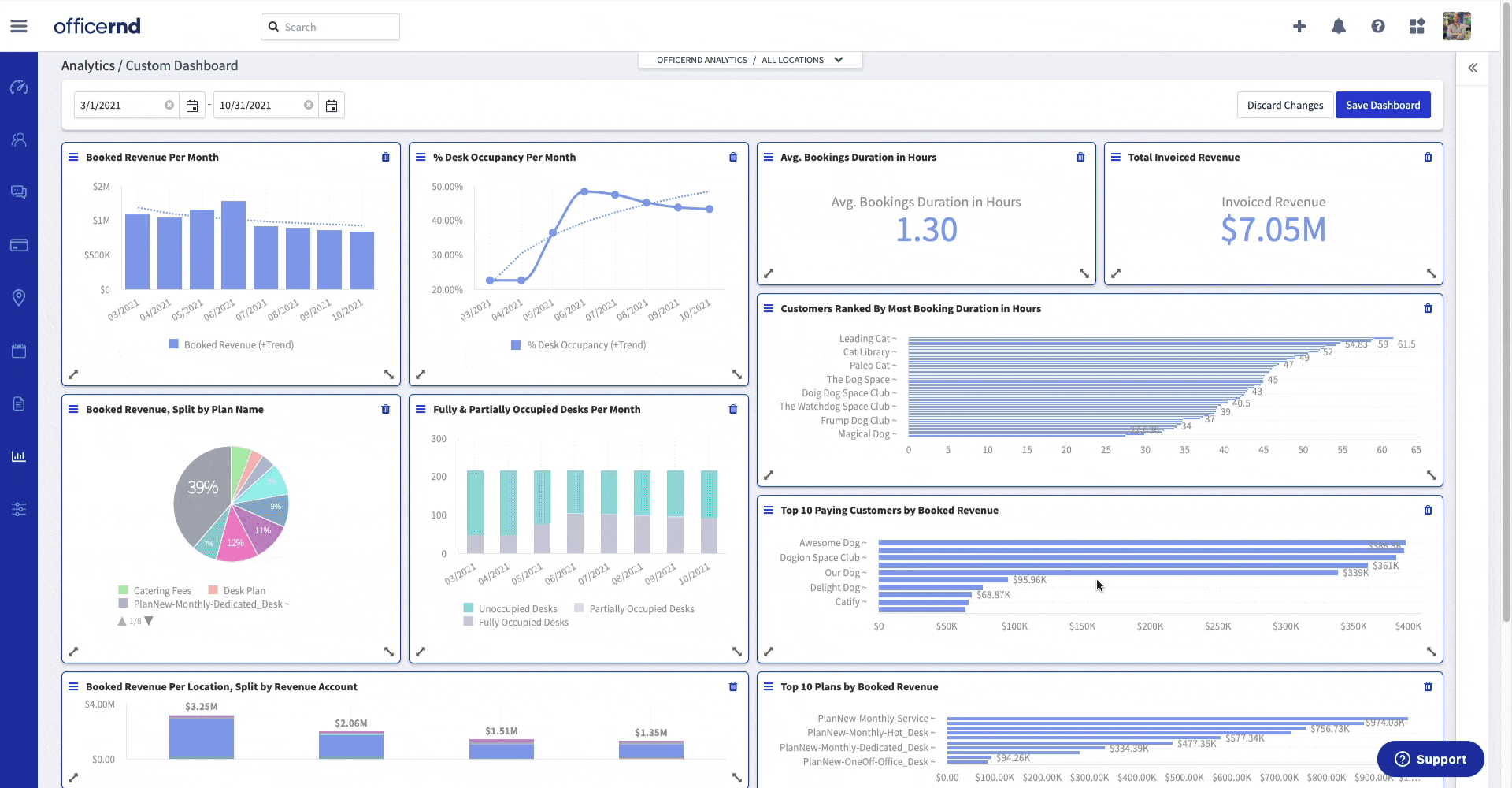 Custom Dashboards are a powerful way for operators to customize their reports and view data in ways that they find most relevant. With the release of Personal and Team Custom Dashboards, we are giving users access to multiple dashboards that can be tailored specifically for individuals or organizations.
Organizational Custom Dashboard 🏢 – shared between members of the organization to track common KPIs.

Personal Custom Dashboard 🧍 – built for individuals to help track a common job function.
Organizational Dashboards are displayed company wide and are perfect for team weekly review meetings to discuss key metrics. Personal Dashboards are built for one user to track a specific set of data critical to their role.
Visualize dashboards better with the Widget Library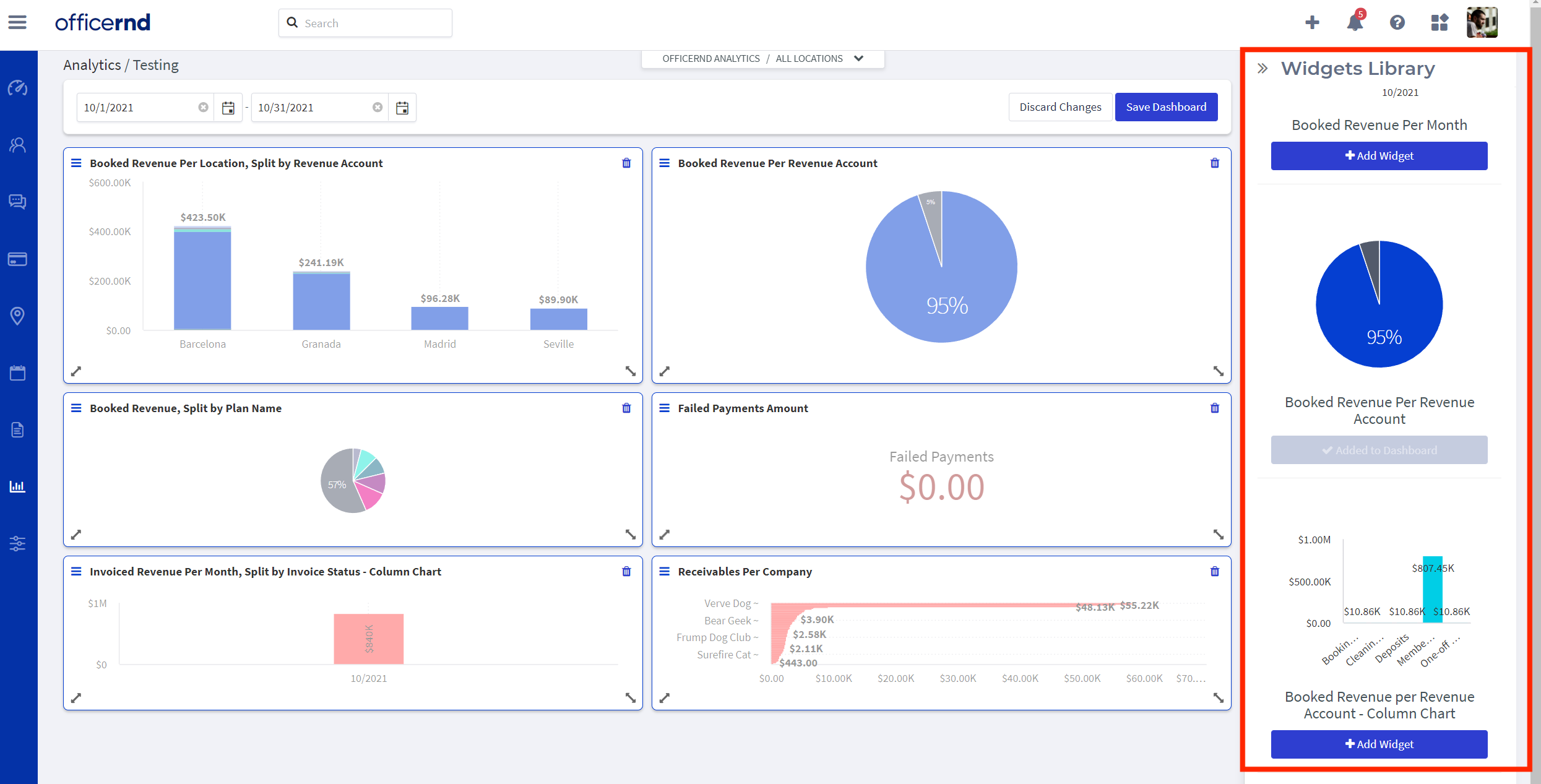 The team is excited to introduce a new visual Widgets Library that will make creating custom dashboards even easier! When users are selecting what widgets they want to use a visual panel will appear that shows how the widgets will be displayed on the dashboard and gives a brief description.