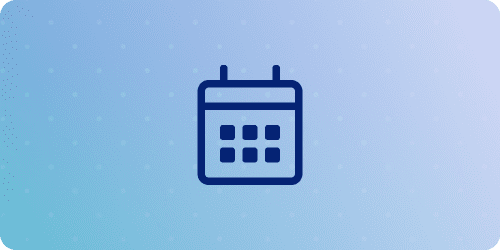 DATE:

AUTHOR:

Martin Kanovski, Product Manager
April, 2021: New Booking Details Page and Other Member Tools Improvements
DATE:
AUTHOR: Martin Kanovski, Product Manager
The month of April was full of new and cool stuff coming to OfficeRnD. It is hard to summarize all of these in one short sentence so read along for more details.
We released:
New Booking Detail Page

Update of Custom Bookable Resources

Improvements of the Shopping Cart

New SSO integration – Azure B2C

Changes to Credit Notes for Deposits

Door Access for Booking Guests
We Fixed:
New Booking Detail Page
We have introduced a significant improvement in the Booking flow in the Member Portal. After all successful bookings members land on a new Booking Detail page. This allows them easily review the details of their booking. Members can access the new page at any time from Account -> Bookings by selecting a booking. The Booking Detail page displays in visually appealing and intuitive everything that you need to know about your booking (general booking information and preferences, recurrence, guests, extras and cancellation policy and fees).
Update of Custom Bookable Resources
The Booking and Booking Cancellation policies are now applied for custom bookable resources by time. This allows you to manage end-to-end the post-Covid growing demand for custom solutions. Now admins can:
Set maximum duration of the bookings

Allow recurring bookings (daily, weekly, monthly, and custom)

Limit recurring bookings span

Allow bookings only during business days and hours
Improvements of the Shopping Cart
E-commerce is among our key priorities for 2021 and we are improving all steps of the purchase flow. Recently, we have been focused on the Shopping Cart. We have made the following updates valid for the Cart in the Member Portal and the Signup Page:
Quantity is now next to the date and it is easy to find and select

Extras are now listed after the fees and deposit related to the plans

Extras' deposits are on separate lines which makes it clear to which products do they belong

Product titles are now case sensitive to follow the way you have set them in the Admin

In the Member Portal, the items added to the Cart are kept when the member navigates from one page to another.
New SSO integration – Azure B2C
We've added a new SSO integration option in our Member portal allowing members to sign in and register through Azure. As part of this we've also enabled the password reset functionality so the member creation flow can be handled by the 3rd party authentication provider end-to-end.
Changes to Credit Notes for Deposits
We now allow admins to partially or fully credit a deposit directly from the deposits balance. A credit note for a deposit can be issued as a standalone document by selecting the "Credit deposit held" checkbox. This will remove any other line items leaving only the deposit as a default which can't be deleted.
Door Access for Booking Guests
We have improved all the native Door Access integrations in OfficeRnD which will now grant access to relevant locks to all active members who are recorded as Guests in a Booking. This will make it easier for all invited members to access the booked resource during the booking period.
Fixes
Adding existing fees to invoices was possible multiple times instead of once

Fees without an associated plan were not updated accordingly if the product field was marked as required and could be invoiced more than once

Changing an invoice's issue date when editing it through the manual billrun preview did not trigger an update

Booking a room as a new user through the new Members portal did not send a Welcome email

Adding an existing fee to an invoice disregarded the revenue account of the fee

Enabling Brivo On-air Pass did not sync access accordingly

Verifying a newly added Stripe bank account through the Stripe UI did not sync the verification status properly

One-off fee account labels were missing in some cases

Negative timezones would produce incorrect months in the Admin Revenue dashboard

Adding new line items in invoices could produce incorrect invoice dates

Invoicing was not working as expected when the proration setting was set to "Second invoice"

Adding an overpayment through the Invoices section could produce an error

Setting custom resource types with spaces in the name would break the Occupancy dashboard

Bulk invoice sync would fail for US Quickbooks accounts and at least one invoice with multiple tax rates

Stripe 3DS authorization would fail in some cases

Exporting the manual bill run preview results with flat-rate discounts applied to memberships would produce discount line items with wrong dates

Overpayments would not sync properly from Xero

The credit note dialog would load slow

Editing overpayments would produce an error

Invoice periods would get miscalculated in second invoice proration settings if the billing date is after the membership start date

The app sign-up flow would break when you have 2 T&C documents tied to member terms and a billing plan.

The Members report would display wrong data for organizations in negative time zones

The months shown in the Revenue dashboard would appear wrong for organizations in negative time zones

Changing the issue date of an invoice in the manual bill run preview results would not update the invoice accordingly
We are constantly working on many new features, improvements, and fixes. If you have any questions or want to submit feedback, please reach out to support@officernd.com.